What do the pros know about standing out in a crowded marketplace? This Wednesday I'm delivering a live webinar for bloggers, speakers, podcasters—anyone with something to say or sell—that reveals the secret.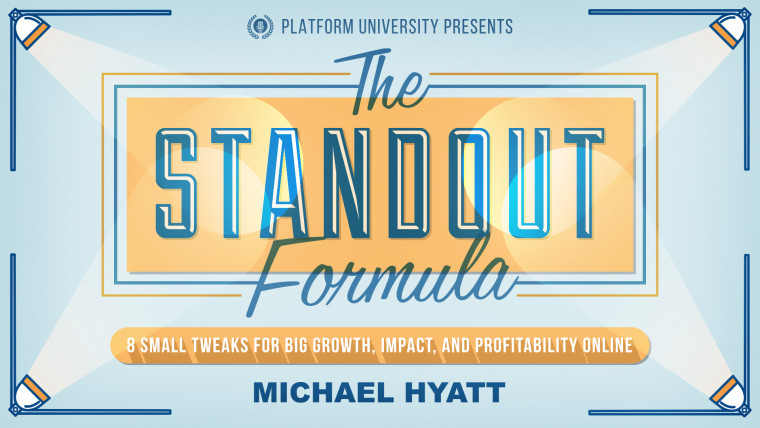 In this webinar, I am sharing "The Standout Formula: 8 Small Tweaks for Big Growth, Impact, and Profitability Online." If you want to build your platform and positively impact the lives of others but feel like you're not getting the kind of traction you want, this webinar could be just the catalyst you need.
I'm offering both a daytime and an evening session: Wednesday, September 17, at 12:00 p.m. Central and again at 8:00 p.m. Central. There's no charge, but the number of spots are limited.
Register Now for FREE Daytime Session!