Three years ago, I recorded a screencast called, "How to Launch a Self-Hosted WordPress Blog in 20 Minutes or Less." Since that time, more than 10,000 people have used that short video to launch their own blog. If you have ever thought about building your own platform, now is the time. Here's why …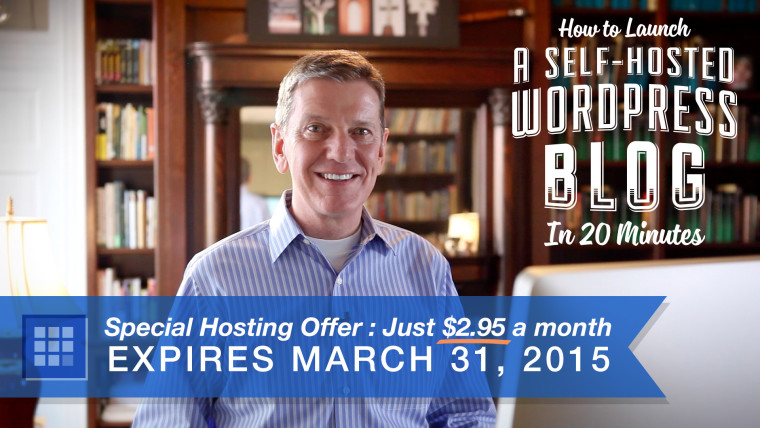 Until March 31, you can get your very own self-hosted WordPress blog for just $2.95 a month. Bluehost, the No. 1 hosting company recommended by WordPress itself, is offering its lowest price ever—but only through me and four of their top affiliates.
Note: Even if you already have a blog, it's worth taking advantage of this unprecedented price just in case you want to launch another web property in the future. I did. It's a steal.