A little over a year ago, we launched Platform University. Since that time, it has been fascinating to watch how the world of platform-building has changed.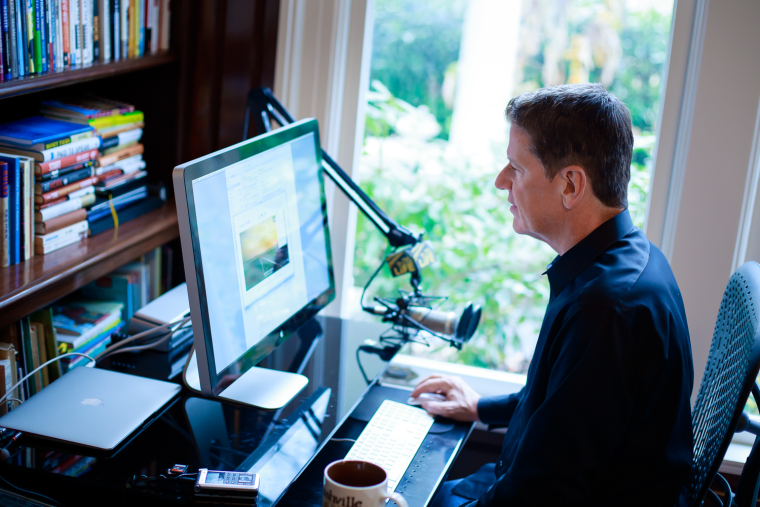 Working at the Desk in My Library
If you want the short version, it is this: platform building is getting easier every year. For the first time in history, ordinary people can build a real business or take their existing business to a new level.