Do you feel overwhelmed by your e-mail? Do you feel like you are hopelessly behind and will never catch up? Do you feel like stuff is falling through the cracks? If so, I have great news. In this episode I talk about how to take control of your e-mail inbox. Specifically, I outline four behaviors that will transform how you think about e-mail.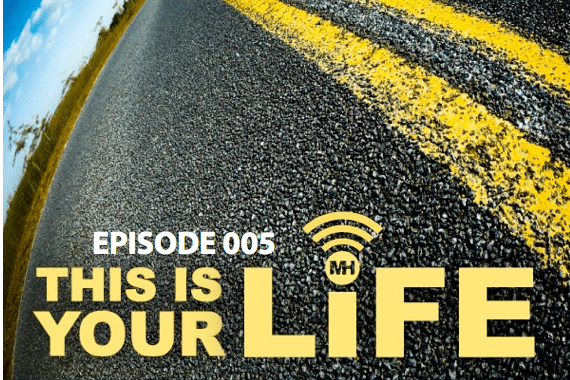 Click to Listen
Subscribe to Podcast in iTunes
Special Announcements
I will be speaking at BlogWorld in New York on June 5–7. My friend, Cliff Ravenscraft of the PodcastAnswerMan.com, invited me. I don't have the details nailed down yet—like my exact speaking time—but I will announce them on my Speaking page when I do.
My new book, Platform: Get Noticed in a Noisy World, is still on schedule to be published on May 22nd. I'm going to ask you NOT to pre-order it yet. That may be a strange request, coming from the author, but there's a method in my madness.

We have put together a bonus package of seven resources worth $375.98! To get this special bonus offer, all you have to do is buy the book. I can't tell you more yet, because we are still putting together the landing page. Once this is up, I will provide explicit instructions on how to take advantage of this special Pre-Launch Offer.

I now have a Listener Feedback Hotline. You can call (615) 656-5001 and leave a message or a question. The system sends me an e-mail with an audio file of your message as soon as you hang up. If you have an idea for a podcast you would like to see or a question about an upcoming episode, I'd love to hear from you. You are also welcome to e-mail me if you prefer.
Episode Outline
You can stay on top of e-mail by practicing these four behaviors:
Empty your inbox every day.
Don't get bogged down, keep moving.

Ask yourself, Is this e-mail actionable? In other words, Is the sender asking me to do something?

If the answer is "yes," you have three options:

If the answer is "no," you have two options:

Use keyboard shortcuts and avoid the mouse.
Let e-mail rules filter the low priority stuff
Listener Questions
I also answer three questions from my listeners.
What do you do if you are already thousands of emails behind?
Should I use a professional e-mail address and an everyday e-mail address?
Do you use a system where your assistant filters your e-mail before you see it?
Are salutations and valedictions still required in the modern email world?
How do you manage e-mail on a mobile device?
Have you found a way to use signatures in Gmail to create automated templates?
How long does it take you to respond to e-mails that you put on your to-do list?
Episode Resources
I mentioned the following resources in the show:
Transcript
You can download a transcript of the show here.
Subscription Links
If you have enjoyed this podcast, please subscribe:

| | |
| --- | --- |
| iTunes | RSS |
Question: What additional tips would you add for taking control of your e-mail inbox? You can leave a comment by
clicking here
.