Last week was a really difficult for me personally. First, I encountered enormous obstacles in trying to record six video sessions for a new product. We experienced technical problems, construction noise, and a loud thunderstorm. The recording took three times as long as I had budgeted.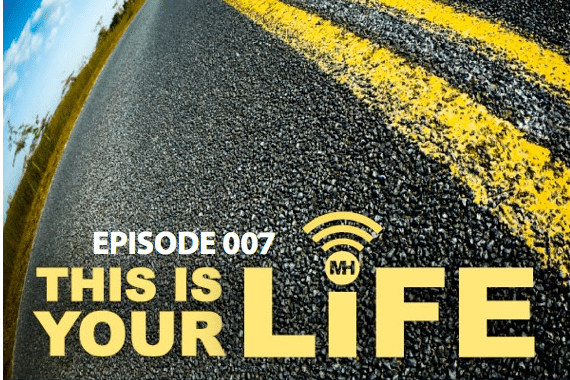 Then the head of the marketing firm we had hired to manage the pre-launch campaign for my new book resigned. It was a total surprise and a big disappointment.
Click to Listen
Subscribe to Podcast in iTunes
After these two challenges I found myself asking a very bad question: "What is wrong with me?" In this episode, I talk about the importance of asking the right question and suggest five strategies for doing so.
Special Announcements
I will be speaking at Catalyst West on April 18–20 in Irvine, California. I will be leading one of the Labs on the topic of my new book, Platform: Get Noticed in a Noisy World. In fact, I will be speaking at all the Catalyst conferences this year, so if you can't make it to Irvine, join us at Catalyst Dallas on May 9–11 or Catalyst Atlanta on October 3–5. If you haven't registered, you can do so at ComeToCatalyst.com. Catalyst is one of the very best leadership conferences out there. I look forward to it every year.
I will also be doing all the backstage interviews at the Chick-fil-A Leadercast on May 4th in Atlanta. This is also one of the very best leadership conferences available. It is put on by the same people who do Catalyst, a company called Giant Impact. This year I am looking forward to interviewing Tim Tebow, Marcus Buckingham, John Maxwell, Soledad O'Brien, Patrick Lencioni, Andy Stanley, Coach Urban Meyer and many others. These interviews will be broadcast live and then replayed on my blog in the weeks following the event. In addition to the live event in Atlanta, this event will be simulcast to more than 100 locations around the world. You can find out more at Chick-fil-ALeadercast.com.
I now have a Listener Feedback Hotline. You can call (615) 656-5001 and leave a message or a question. The system sends me an e-mail with an audio file of your message as soon as you hang up. If you have an idea for a podcast you would like to see or a question about an upcoming episode, I'd love to hear from you. You are also welcome to e-mail me if you prefer.
Episode Outline
Questions are powerful tools. They can ignite hope and lead to new insights. They can also destroy hope and keep us stuck in bad assumptions. The key is to be intentional and choose our questions well.
Examples of bad questions:
Why does this always happen to me?
What did I do to deserve this?
What's wrong with me?
As soon as we ask these questions, our brains go to work, serving up answers. It is almost automatic. The answers have a way of reinforcing the assumptions behind the question.
For example, I recently met with a friend of mine who lost his job about nine months ago. He had plenty of interviews but had yet to receive a job offer. He asked me, "What's wrong with me?"
The problem with this question is that it assumes something is wrong with him. If you ask questions like this, your mind immediately begins proposing possible answers. Maybe it's because:
You're too old.
You're too young.
You'e inexperienced.
You're overqualified.
You're too passive.
You're too assertive.
Whatever the question, the answers reinforce the assumption and provide an excuse for why you are not getting the results you want.
But what if you ask a different question? For example, my friend could ask: