In this podcast episode, I talk about what I have learned from the failures I have experienced—and I've had some doozies. I share the details of a business failure in the early 1990s, an IRS audit that turned into a nightmare in the early 2000s, and a speaking engagement that went south earlier this month.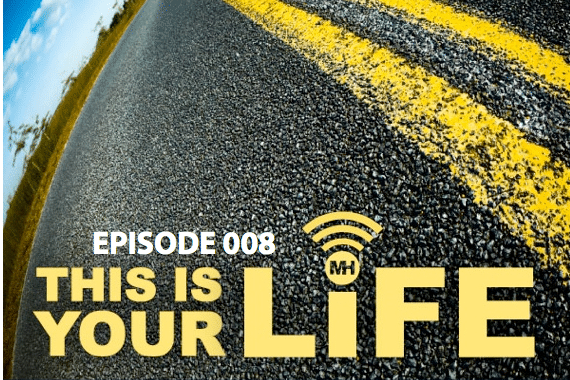 Success is not a straight-line journey to the top. It's full of twists and turns, including moments when you doubt yourself and are tempted to quit. In this episode I share a process I use for turning setbacks and failures to your advantage. This is a major key to success in life.
Click to Listen
Subscribe to Podcast in iTunes
Special Announcements
I will also be doing all the backstage interviews at the Chick-fil-A Leadercast on May 4th in Atlanta. This is also one of the very best leadership conferences available. It is put on by the same people who do Catalyst, a company called Giant Impact. This year I am looking forward to interviewing Tim Tebow, Marcus Buckingham, John Maxwell, Soledad O'Brien, Patrick Lencioni, Andy Stanley, Coach Urban Meyer and many others. These interviews will be broadcast live and then replayed on my blog in the weeks following the event. In addition to the live event in Atlanta, this event will be simulcast to more than 750–800 locations around the world. You can find out more at Chick-fil-ALeadercast.com.
I will be speaking at the BlogWorld & New Media Expo in New York City on June 5–7. I will be leading one of the "Super Sessions" on Thursday, June 7th, at 9:00 a.m. I am not quite sure yet what I will speak about. It will likely be something about Platform (my new book) and what I am currently learning about building a podcast platform. I hope you will join me at the conference. You can register here before May 15 and save $100 off the three-day blogger and podcaster pass.
I now have a new Listener Voicemail Hotline. I am very excited about this. I am going to change the format of the show to take more recorded questions. This is your chance to be on the show! You can also call (615) 656-5001 if you prefer and leave a question. (This is a different service but also records your message.) If you have an idea for a podcast you would like to see or a question about an upcoming episode, I'd love to hear from you. You are also welcome to e-mail me if you wish.
Episode Outline
Not all failures end well. Sometimes, people suffer a setback and never recover. It doesn't have to be this way. It is all in how you process it. If you are going to succeed in work and in life, you must learn to deal powerfully with failure.
There are at least six steps to turning failure to your advantage:
Step #1: Acknowledge the failure.
Step #2: Take full responsibility.
Step #3: Mourn the failure.
Step #4: Learn from the experience.
Step #5: Change your behavior.
Step #6: Enter whole-heartedly into the next project.
Failure is inevitable if you are going to tackle significant goals. You have to learn to make it work for you. In doing so, you are planting the seeds of your eventual success.
Listener Questions
I didn't take listener questions for this episode. However, this will be the driving force for the show next week. I will be taking about the topic of work-life balance. If you have a question about that topic, please leave me a voice mail. I'd love to hear from you.
Episode Resources
I mentioned the following resources in the show:
Transcript
You can download a transcript of this episode here.
Subscription Links
If you have enjoyed this podcast, please subscribe:

| | |
| --- | --- |
| iTunes | RSS |
Question: What would asking different questions make possible for you? You can leave a comment by
clicking here
.