In this podcast episode, I talk about work-life balance and whether or not it is really possible. In fact, I question the balance metaphor itself and pose an alternative that better describes what our focus should be.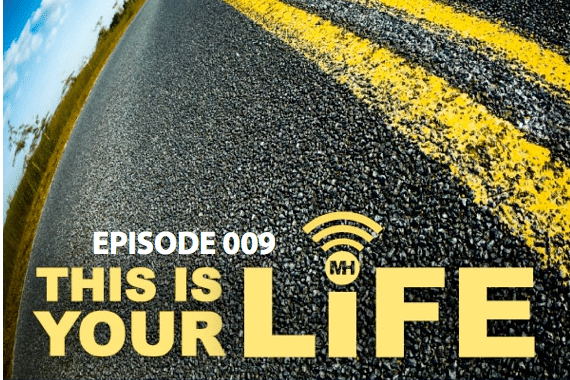 I also share several examples from my own life, most notably a story from early in my marriage with Gail when I was working seventy hours a week.
Click to Listen
Subscribe to Podcast in iTunes
Special Announcements
Episode Outline
If you are working more than 55 hours a week, you are likely working too much and out of alignment with your priorities.You may be able to work more than this for a season, but, ultimately, it is not sustainable. If you continue to work this much—or more—something is going to break.
You are putting five assets at risk:
Asset #1: Your health.
Asset #2: Your family.
Asset #3: Your friends.
Asset #4: Your effectiveness.
Asset #5: Your influence.
You can achieve work-life balance—or better yet—align your practice with your priorities when you follow these five suggestions:
Suggestion #1: Get crystal clear on your priorities.
Suggestion #2: Schedule time for the things that matter most.
Suggestion #3: Establish a set of non-negotiables.
Suggestion #4: Focus alignment between your priorities and your practice.
Suggestion #5: Accept the fact that there will always be tension.
Listener Questions
Question #1: Ben Holbrook asked, "How do you manage work-life balance with a young family and the pressures of work?"
Question #2: Bob Anderson asked, "What part is up to us and what part is up to God?"
Question #3: Deirdre Baker asked, "How do you balance your work life with your home life when your office is in your home?"
Question #4: Jeff Keady asked, "How do you achieve work-life balance when technology allows you to take your work everywhere you go?"
Question #5: Stephanie Shackelford asked, "To be good at anything, it seems I have to give one hundred percent. How can I do this and balance work and life?"
Next week, I will be talking about "How to Shave Ten Hours Off Your Work Week." If you have a question about that topic or anything related to improving your productivity, please leave me a voice mail. I'd love to hear from you.
Episode Resources
I mentioned the following resources in the show:
Show Transcript
You can download a transcript of this episode here.
Subscription Links
If you have enjoyed this podcast, please subscribe:

| | |
| --- | --- |
| iTunes | RSS |
Your Feedback
I want to hear from you! Please leave me a voicemail with your question. I may use it on the next episode of my show. If you have an idea for a podcast you would like to see or a question about an upcoming episode, e-mail me.
Also, if you enjoyed the show, please rate it on iTunes and write a brief review. That would help tremendously in getting the word out! Thanks.
Question: How are you doing at the practice of priority management? You can leave a comment by
clicking here
.