In this podcast episode, I talk practical ways to restore margin in your life and, specifically, how to shave ten hours off your work week.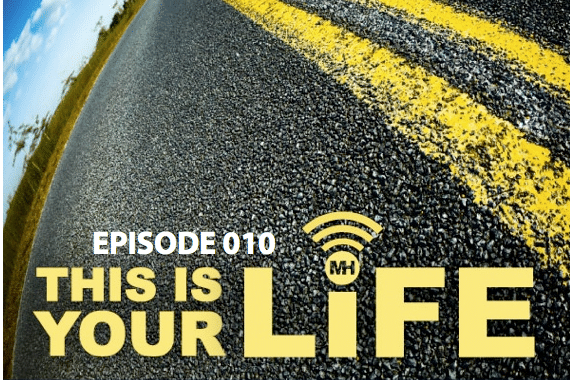 This is something I am personally having to re-apply to my own life. In this episode I share some of my current challenges.
Click to Listen
Subscribe to Podcast in iTunes
Episode Outline
If you are intentional, I believe you can shave at least ten hours—maybe more—off your work week. That is forty hours or one week a month. Even if I am only have right, it's still an enormous amount of time.
Here are seven strategies to get you started:
Limit your time online.
Plan your day in advance.

Quadrant 1 Tasks: Urgent and Important
Quadrant 2 Tasks: Important But Not Urgent
Quadrant 3 Tasks: Urgent But Not Important
Quadrant 4 Tasks: Neither Urgent Nor Important

Touch e-mails once and only once.
Triage your calendar.
Schedule time in the alone zone.
Use batch processing.
Use e-mail templates to say "no."
Listener Questions
Question #1: Jane Graham asked, "How can my husband, who is a busy public high school principal, cut back?"
Question #2: Jen McDonough asked, "What's the best way to get started with a virtual assistant?"
Question #3: Kurt Feldner asked, "How can I use crowd-sourcing to save time?"
Question #4: Lessa Barnes asked, "How can I delegate in a way that doesn't end up costing me more time than if I had done it myself"
Next week, I will be talking about "The Secret Power of Naps." If you have a question about that topic, please leave me a voice mail. I'd love to hear from you.
Special Announcements
My new book, Platform: Get Noticed in a Noisy World, started shipping last week. I am very pleased how it turned out. However, please don't buy it yet. This may be a strange request, coming from the author, but there's a method in my madness.I want to register as many sales as possible during the first official pub week of May 21–25 in order to have a shot at driving the best sellers list.

As a result, I have put together a bonus package of seven FREE BONUSES worth $375.98! To get this special bonus offer, all you have to do is buy the book. I can't tell you more yet, but you can signup here to be notified when this special offer is available.

I will be speaking at Catalyst Dallas, Texas next week on May 9–11. I will be leading a lab on Wednesday, May 9th on the topic of my new book, Platform: Get Noticed in a Noisy World. You can find out more at CatalystDallas.com.
I will be speaking at the BlogWorld & New Media Expo in New York City on June 5–7. I will be leading one of the "Super Sessions" on Thursday, June 7th, at 9:00 a.m. You can register here before May 15 and save $100 off the three-day blogger and podcaster pass.
Episode Resources
I mentioned the following resources in the show:
Show Transcript
You can download a transcript of this episode here.
Subscription Links
If you have enjoyed this podcast, please subscribe:

| | |
| --- | --- |
| iTunes | RSS |
Your Feedback
I want to hear from you! Please leave me a voicemail with your question. I may use it on the next episode of my show. If you have an idea for a podcast you would like to see or a question about an upcoming episode, e-mail me.
Also, if you enjoyed the show, please rate it on iTunes and write a brief review. That would help tremendously in getting the word out! Thanks.
Question: How are you doing at the practice of priority management? You can leave a comment by
clicking here
.