In this podcast episode, I talk about—of all things—naps! Yes, that's right. I explain why you should consider them as part of your journey to greater productivity.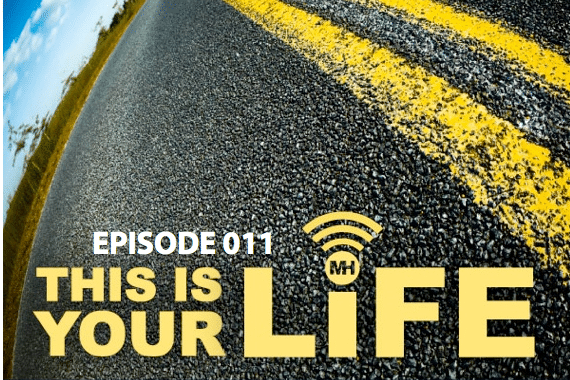 When I blogged about this topic recently, I got 1,780 comments on my blog, 1,602 retweets on Twitter, and 13,666 Facebook shares. Obviously, this topic hit a nerve—or maybe people are just tired.
Click to Listen
Subscribe to Podcast in iTunes
Episode Outline
I am a habitual nap-taker. I used to feel guilty about this until I discovered that my boss, Sam Moore, who was then the CEO of Thomas Nelson, took naps.
I also discovered that many other successful people took naps, including Leonardo da Vinci, Napoleon, Thomas Edison, Eleanor Roosevelt, Gene Autry, John F. Kennedy, John D. Rockefeller, Winston Churchill, Lyndon B. Johnson, and Ronald Reagan.
I believe you should consider taking a nap every day for the following reasons:
A nap restores alertness.
A nap prevents burnout.
A nap heightens sensory perception.
A nap reduces the risk of heart disease.
A nap makes you more productive.
I typically take a 20-minute nap right after lunch. If I can't do it then, I try to squeeze it in before 4:00 p.m. Here are a few practices I have found helpful.
Be consistent.
Turn off the lights.
Use a blanket.
Keep it short.
Be discreet.
Finally, shift your own thinking about naps. People who take them are not lazy. They might just be the smartest, most productive people you know.
Listener Questions
Question #1: Art Carden asked, "How do you fall asleep quickly, and how do you get up after 15–20 minutes?"
Question #2: Jackie asked, "Does our need for naps have to do with our national addiction to coffee?"
Question #3: Mary DeMuth asked, "Should insomniacs avoid naps since they can disrupt normal sleep?"
Question #4: Stu Gray asked, "Is there an ideal time or length for a nap that helps avoid grogginess."
Next week, I will be talking about "The Five Marks of Authentic Leadership." If you have a question about that topic, please leave me a voice mail. I'd love to hear from you.
Special Announcements
My new book, Platform: Get Noticed in a Noisy World, started shipping on April 25th. However, I am once again asking that you refrain from buying it yet.

Why? Because I want to register as many sales as possible during the first official pub week of May 21–25 in order to have a shot at driving the best sellers list.

To make the wait worth your while, I have put together a bonus package of seven FREE BONUSES worth $375.98! To get this special bonus offer, all you have to do is buy the book. I can't tell you more yet, but you can signup here to be notified when this special offer is available.

I will be speaking at the BlogWorld & New Media Expo in New York City on June 5–7. I will be leading one of the "Super Sessions" on Thursday, June 7th, at 9:00 a.m. You can register here before May 15 and save $100 off the three-day blogger and podcaster pass.
Gail and I spent most of last week at the SCORRE Conference in Rome Georgia. This is an event that I co-own with my friend Ken Davis. SCORRE is an acronym we use to for teaching a system of speech preparation designed to deliver your message with clarity and power.

We will be offering the next SCORRE Conference in Vail, Colorado on October 17–20, 2012. The last one sold out in a week, once we started promoting it. I'm giving you a head start. If you have ever wanted to come to SCORRE, or ever thought about becoming a professional speaker, or just want to communicate more professionally, this is your chance to grab a ticket before we open the flood-gates top the public.
Episode Resources
I mentioned the following resources in the show:
Show Transcript
You can download a transcript of this episode here.
Subscription Links
If you have enjoyed this podcast, please subscribe:

| | |
| --- | --- |
| iTunes | RSS |
Your Feedback
I want to hear from you! Please leave me a voicemail with your question. I may use it on the next episode of my show. If you have an idea for a podcast you would like to see or a question about an upcoming episode, e-mail me.
Also, if you enjoyed the show, please rate it on iTunes and write a brief review. That would help tremendously in getting the word out! Thanks.
Questions: Are you a napper? Why or why not? You can leave a comment by
clicking here
.