In this podcast episode, I talk the essence of authentic leadership. What is it? Is it simply influence or is it something more.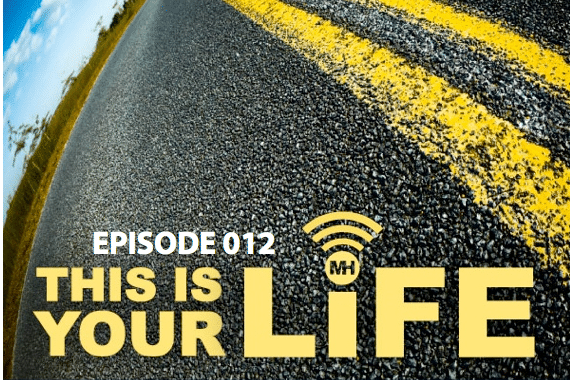 I have always been fascinated by this topic. Perhaps because I enjoy creating models that try to explain something people want to know about.
Click to Listen
Subscribe to Podcast in iTunes
Episode Outline
In the last few weeks, I have been interviewed several times: at the Chick-fil-A Leadercast, the Catalyst Dallas Conference, and then a couple of interviews for my new book, Platform. Because I my blog is mostly about leadership, the interviewer inevitably asks, "So how do you define leadership?"
Most experts I know define leadership as influence. Certainly, I think that is one aspect of it, but I don't think it's the whole story. Instead, I suggest that authentic leadership has five marks or characteristics:
Authentic leaders have insight.
Authentic leaders demonstrate initiative.
Authentic leaders exert influence.
Authentic leaders have impact.
Authentic leaders exercise integrity.
If we are going to maximize our leadership, we have to pursue all five of these characteristics. It all begins by leading ourselves well.
Listener Questions
Question #1: Carrie Jones asked, "Is there ever a time that authenticity disqualifies you from leadership?"
Question #2: Chris Stevens asked, "How do I set myself up as an authentic leader from the get-go of a new job?"
Question #3: Donny Vaughn, asked, "Is it possible to be a leader without being vocal?"
Question #4: Perry Holly asked, "What are the top two or three obstacles that get in the way of us becoming authentic leaders?"
Question #5: Randy Peterman asked, "How do you become an authentic subordinate, given workplace politics?"
Next week, I will be talking about "Platform: Get Noticed in a Noisy World," the topic of my brand new book. If you have a question about that topic, please leave me a voice mail. I'd love to hear from you.
Special Announcements
My new book, Platform: Get Noticed in a Noisy World, started shipping on April 25th. However, I am once again asking that you refrain from buying it yet.

Why? Because I want to register as many sales as possible during the first official pub week of May 21–25 in order to have a shot at driving the best sellers list.

To make the wait worth your while, I have put together a bonus package of seven FREE BONUSES worth $375.98! To get this special bonus offer, all you have to do is buy the book. I can't tell you more yet, but you can signup here to be notified when this special offer is available.

I will be speaking at the BlogWorld & New Media Expo in New York City on June 5–7. I will be leading one of the "Super Sessions" on Thursday, June 7th, at 9:00 a.m. You can register here.
We will be offering the next SCORRE Conference in Vail, Colorado on October 17–20, 2012. The last one sold out in about a week. If you have ever wanted to come to SCORRE, or ever thought about becoming a professional speaker, or just want to communicate more professionally, this is your chance to grab a ticket before we sell out.
Episode Resources
I mentioned the following resources in the show:
Show Transcript
You can download a transcript of this episode here.
Subscription Links
If you have enjoyed this podcast, please subscribe:

| | |
| --- | --- |
| iTunes | RSS |
Your Feedback
I want to hear from you! Please leave me a voicemail with your question. I may use it on the next episode of my show. If you have an idea for a podcast you would like to see or a question about an upcoming episode, e-mail me.
Also, if you enjoyed the show, please rate it on iTunes and write a brief review. That would help tremendously in getting the word out! Thanks.
Questions: Do these attributes mark your leadership? Where can you improve? You can leave a comment by
clicking here
.