In this podcast episode, I continue discussing my new book, Platform: Get Noticed in a Noisy World (Nashville: Thomas Nelson).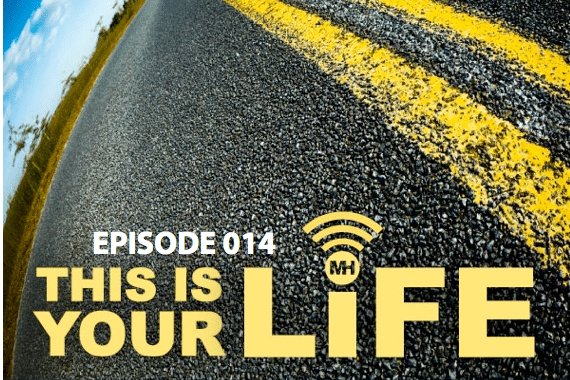 Last week was the official launch week. Things could not have gone better.
Click to Listen
Subscribe to Podcast in iTunes
Episode Outline
On Monday morning, I told my team, "If we can get the book into Amazon's Top 1,000, that will be huge."
However, by 8:30 that morning, it was already #160.
By 10:15, it had moved to #16.
A few hours later it hit #5 and then a little after 5:00 p.m. it hit #4.
It stayed #4, #5, or #6 all week.
We had a ton of people help promote it, including some well-known bloggers. You can find a complete list here.
I pretty much had to stop promoting the book on Wednesday evening, because I had an even bigger launch scheduled for the weekend—my daughter Madeline's wedding.
In this podcast, I don't cover the basics of platform-building. If you want that, listen to Episode 13. In this podcast I focus on answering my listeners' questions.
Listener Questions
Next week, I will discussing "How to Create Alignment in Teams." If you have a question about this topic, please leave me a voice mail. I'd love to hear from you.
Special Announcements
Please tell your friends about Platform. I would be very grateful for your help in spreading the word.
I will be speaking at the BlogWorld & New Media Expo in New York City on June 5–7. I will be leading one of the "Super Sessions" on Thursday, June 7th, at 9:00 a.m. You can register here.
Episode Resources
I did not mention any additional resources in this episode.
Show Transcript
You can download a transcript of this episode here.
Subscription Links
If you have enjoyed this podcast, please subscribe:

| | |
| --- | --- |
| iTunes | RSS |
Your Feedback
I want to hear from you! Please leave me a voicemail with your question. I may use it on the next episode of my show. If you have an idea for a podcast you would like to see or a question about an upcoming episode, e-mail me.
Also, if you enjoyed the show, please rate it on iTunes and write a brief review. That would help tremendously in getting the word out! Thanks.
Question: What would a platform make possible for you? You can leave a comment by
clicking here
.