In this podcast episode, I talk about how leaders can create alignment in teams. This is a crucial leadership skill. Without it, your organization cannot achieve its full potential.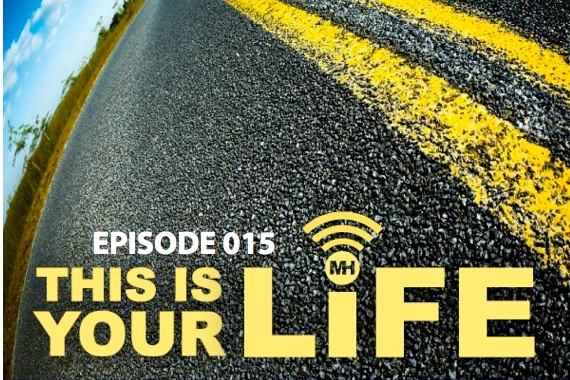 It doesn't matter if the context of your leadership is your family, small business, a large corporation, a network of free-lancers or volunteers, or a church, the more aligned your team is, the more likely you will produce the outcomes you are after.
Click to Listen
Subscribe to Podcast in iTunes
Episode Outline
As a leader, you create alignment in your team by practicing three key DISCIPLINES.
Discipline #1: The Discipline of Contact. You cannot keep your team aligned unless you have frequent contact with them. They are going to do the best with what you give them. If you don't spend time with them, it is inevitable that they are going to make decisions you are uncomfortable with. It is your responsibility to initiate this contact. You can do this through regular one-on-one meetings, staff meetings, and by just walking around.
Discipline #2: The Discipline of Communication. Contact is not enough. You have to communicate. Your people cannot read your mind. They need to know what you expect. They need to understand the mission and the vision. You need to verbalize it. Over and over again. In addition, if you don't like something, you need to speak up—before you get into a high stakes situation where dialog is happening in real time.
Discipline #3: The Discipline of Connection. Communication is not even enough. For true alignment to take place, your people have to know and trust your heart. They have to be committed to your success and the success of the team. You may be tempted to think that you are entitled to this by virtue of employing them. You're not.You can buy their presence, but you can't buy their heart. You must earn it. You can only create a connection—and thus alignment—when you open your heart and let them in.
Alignment is critical if you want to get the right things done and move your organization forward in the most effective and efficient way possible. However, it won't happen on it's own. As a leader, you must take the initiative to create it.
Listener Questions
Special Announcements
My new book, Platform: Get Noticed in a Noisy World if officially a bestseller. It hit all four major bestseller lists this past week: Amazon, New York Times, USA Today, and the Wall Street Journal. To celebrate, I am making a very special offer available for my listeners who haven't yet bought the book. The offer is worth $110.97, and it's free when you buy the book. BUT you have to listen to the podcast to get the details.
I will be speaking at the BlogWorld & New Media Expo in New York City tomorrow (June 7). I will be leading one of the "Super Sessions" at 9:00 a.m. if you happen to be attending. I will be speaking on the subject of Platform with an emphasis on what I am learning by producing my new podcast.

If you are interested in having me speak at your

I will also be speaking at the Shelby International Conference (June 14, 2012) and the American Christian Fiction Writers Conference (September 21, 2012). I will be speaking at a number of private corporate events in between. If you are interested in having me speak at your event, please visit my Speaking page.
Episode Resources
In the episode I mentioned Gap International's "Alignment Intensive" Seminar. I highly recommend attending. It is not cheap but worth every cent.
Show Transcript
You can download a transcript of this episode here.
Subscription Links
If you have enjoyed this podcast, please subscribe:

| | |
| --- | --- |
| iTunes | RSS |
Your Feedback
I want to hear from you! Please leave me a voicemail with your question. I may use it on the next episode of my show. If you have an idea for a podcast you would like to see or a question about an upcoming episode, e-mail me.
Also, if you enjoyed the show, please rate it on iTunes and write a brief review. That would help tremendously in getting the word out! Thanks.
Question: Is your team aligned? What can you do today to create more alignment? You can leave a comment by
clicking here
.