In this episode, I talk about how to write killer blog posts. I define what constitutes a killer blog post and then share seven keys for writing one.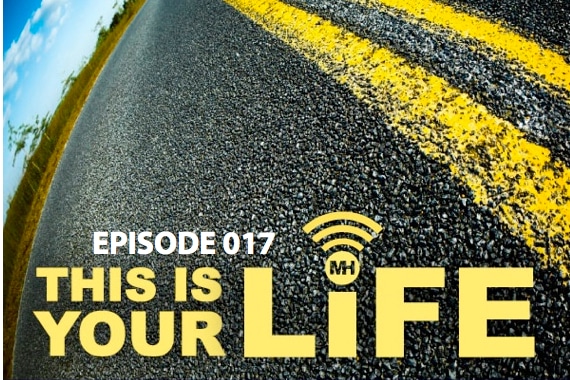 In Episode 13, I shared how my blog traffic has grown from a few hundred unique visitors a month when I first started in 2004 to about 300,000 unique visitors a month now.
Click to Listen
Subscribe to Podcast in iTunes
Episode Outline
One of the things I love about blogging is the analytics. I can tell exactly how popular a blog post is. I know whether or not it resonated with my audience—or fell on deaf ears.
So when I talk about writing a killer blog post, I mean something very specific. I'm not talking about whether or not you, your family, or your friends liked your blog post.
My definition of a killer blog post is one that performs well as measured by three specific metrics:
Traffic
Engagement
Shares
Frankly, if you want to boil this entire episode down to one statement, it is this: The secret to creating killer blog posts is to write stuff people want to read and share.
Here's how: You can unlock the potential of your blog posts with seven keys:
Focus on your readers.
Write a powerful headline.
Include a relevant photo.
Tell a relevant story.
Make your posts scannable.
Keep your posts brief.
End with a question.
If you put these keys to use, you increase the likelihood of writing killer blog posts.
Listener Questions
Special Announcements
My book, Platform: Get Noticed in a Noisy World is continuing to sell well. As you may know, it hit all the major bestseller lists, including the New York Times, USA Today, and Wall Street Journal.

If you haven't read it yet, I hope you will buy a copy. This is a book for authors, speakers, comedians, small business owners, realtors, mortgage brokers, corporate brand managers—anyone with something to say or to sell.

I will be speaking at "A Day About Books" with my friend, John Maxwell, this coming Saturday, June 23, in West Palm Beach, Florida. This is an unprecedented opportunity to learn from someone who has written seventy-plus books and sold more than twenty million copies. He is one of Amazon's top 25 best-selling authors of all time.

I will be speaking on "How Authors Can Build a Powerful Platform." If you are an author or have ever thought about becoming one, this conference is for you.

If you are interested in having me speak at your event, please visit my Speaking page.
In the next episode of my podcast, I am going to talk about how to maximize your vacation time by going on a "digital detox" and reconnecting to what matters most. If you have a question about this topic, please leave me a voice mail. I will try to answer it on the air.
Episode Resources
In this episode I mentioned several resources, including:
Show Transcript
You can download a transcript of this episode here.
Subscription Links
If you have enjoyed this podcast, please subscribe:

| | |
| --- | --- |
| iTunes | RSS |
Your Feedback
If you have an idea for a podcast you would like to see or a question about an upcoming episode, e-mail me.
Also, if you enjoyed the show, please rate it on iTunes and write a brief review. That would help tremendously in getting the word out! Thanks.
Question: What tips do you have for writing a killer blog post? You can leave a comment by
clicking here
.