In this episode, I talk about some nut-and-bolt strategies for getting the most from your vacation. Gail and I are about to take our annual summer sabbatical, so vacations are very much on our mind.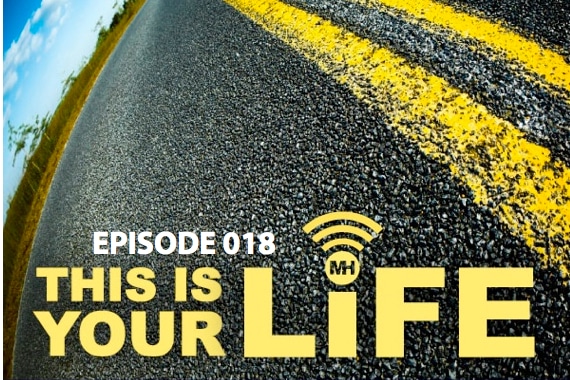 Surprisingly, some people never take vacations. I don't know if this is because they think they are indispensable or because they might discover they are not. Regardless, vacations are essential for your spiritual, emotional, relational, and physical health.
Click to Listen
Subscribe to Podcast in iTunes
Episode Outline
My premise for this episode is that you will be more rested, re-energized, and refreshed if you are intentional about your vacation and do a little planning. I discuss the following seven steps.
Understand the various types of vacations.
Choose the vacation that makes sense for you.
Get caught up before you leave.
Delegate authority to act in your absence.
Set other people's expectations.
Focus on the purpose of your vacation.
Block the first day when you get back to catch up.
Your vacations are more important than you think. If you are going to stay healthy spiritually, emotionally, relationally, and physically, you need to be intentional about them.
Listener Questions
Special Announcements
The Platform book continues to do well. It remains in Amazon's top 500 books overall, which is fantastic a month after initial publication. It's still #1 in several categories and it is #2 in Marketing. If you haven't bought it yet, I hope you will.
I just returned from West Palm Beach, Florida, where I spoke at an event hosted by John Maxwell. We had about 800 people there, and I loved interacting with the people in the audience. I gave my "Platform: Get Noticed in a Noisy World" speech.

If you are interested in having me in to speak on this topic, I'd love to talk with you. Click here for more information. I can customize the content for your particular industry, whether it is mortgage bankers, real estate agents, small businesses, etc.

I am going on vacation until Friday, July 20th. I will not be producing a podcast while I am away. I will post my next episode on Wednesday, July 25th. In the meantime, you might want to take this opportunity to catch up. You can find my entire archive of podcasts at here.
Episode Resources
In this episode I mentioned several resources, including:
Show Transcript
You can download a transcript of this episode here.
Subscription Links
If you have enjoyed this podcast, please subscribe:

| | |
| --- | --- |
| iTunes | RSS |
Your Feedback
If you have an idea for a podcast you would like to see or a question about an upcoming episode, e-mail me.
Also, if you enjoyed the show, please rate it on iTunes and write a brief review. That would help tremendously in getting the word out! Thanks.
Question: What suggestions do you have for getting the most from your vacation? You can leave a comment by
clicking here
.