In this episode, I talk about what it takes to get to the next level in any area of your live—health, marriage, or career. Based on my own experience, I share the single most important thing you can do to make your dreams become reality.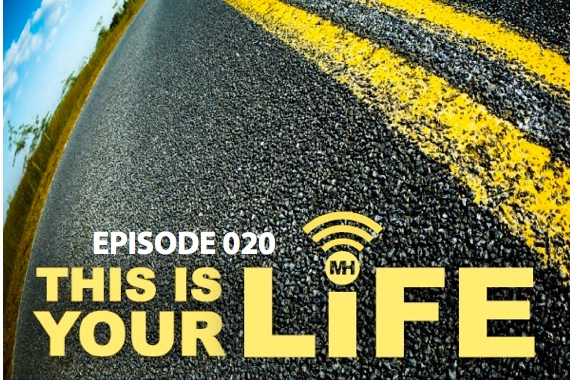 The very fact that you are listening to this podcast (or reading these show notes) tells me you are the kind of person who wants to grow. I am too. Personal growth is the driving force of my life.
According to Dr. Timothy Pychyl, writing in Psychology Today:
… the successful pursuit of meaningful goals plays an important role in the development and maintenance of our psychological well-being. To the extent that we're making progress on our goals, we're happier emotionally and more satisfied with our lives."
Click to Listen
Subscribe to Podcast in iTunes
Tony Robbins says it even more directly: "Progress equals happiness."
If the key to happiness is making progress toward a goal, how do you do that? How do you ensure that you are making consistent, steady progress toward your goals?
I believe it is this: Enlist the help of the best coaches and instructors you can afford.
Why is this important? Three reasons:
Because you want to speed up the learning process and get to your destination faster.
Because you don't want to reinvent the wheel. Someone, some where has already done what you are attempting to do.
Because you want to avoid the common mistakes—and pain—along the way.
Episode Outline
So, practically speaking, how do you do this? I suggest three strategies. From least expensive to most expensive, they include:
Strategy #1: Read relevant content.
Strategy #2: Take specialized classes.
Strategy #3: Hire an experienced coach.
I provide numerous examples in the podcast. If you don't intend to listen to the podcast, you can read much of the content in this post I wrote called, "3 Ways to Go Further, Faster."
Imagine what could happen if you enlisted the best coaches and instructors you could afford (whether it is via book, a class, or coaching) and determined you would go to the next level? You don't need to struggle for months or years by reinventing the wheel. You can go further, faster by employing the three strategies I have outline above.
Listener Questions
Jennifer Hoverstad asked, "How do I dig out from under being overcommitted? Then how do I tell those involved?"
Chris Stevens asked, "How do you take your family along for the journey?"
Bobby McGraw asked, "How do you stay healthy when traveling so much?'
Special Announcements
I will be in Ft. Worth, Texas next week, speaking for Cendera Funding and a lecture series they are sponsoring called, "Business with Purpose." I will do two sessions: "The 5 Marks of Authentic Leadership" and "Platform: Get Noticed in a Noisy World." If you are in the area, come join me.
If you are interested in having me speak for your event, check out my speaking page.
Episode Resources
In this episode I mentioned several resources, including:
Show Transcript
You can download a transcript of this episode here.
Subscription Links
If you have enjoyed this podcast, please subscribe:

| | |
| --- | --- |
| iTunes | RSS |
Your Feedback
If you have an idea for a podcast you would like to see or a question about an upcoming episode, e-mail me.
Also, if you enjoyed the show, please rate it on iTunes and write a brief review. That would help tremendously in getting the word out! Thanks.
Question: What suggestions do you have for better managing your time on the Internet?? You can leave a comment by
clicking here
.