In this episode, I continue with my best advice for first-time authors, which I began last week. Even if you've never thought about writing a book or don't think you could, this episode is for you.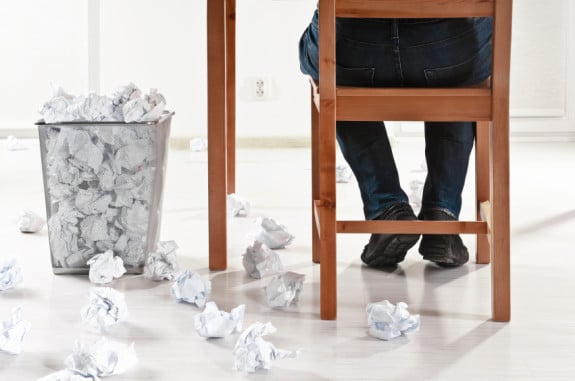 Let me provide a quick review of the last episode to give you some context if you are just tuning in. There are at least four reasons why you should consider writing a book:
Click to Listen
Subscribe to Podcast in iTunes
Reason #1: It can add value to others. Everyone is an expert at something. You may not be aware of it. Or you have forgotten that you know what you know. But you have something that could add value to others.
Reason #2: It can establish you as an authority. Nothing credentials you like a book. Not even a Ph.D. Having a book makes you an authority (at least in terms of the perception).
Reason #3: It can advance your career. It can help you launch a brand new one. A book often goes where you can't go. It opens doors. It starts conversations. It creates opportunities.
Reason #4: It can create an additional income stream. Even if the book itself doesn't generate a lot of money, it can be used to sell back-end services and other products.
The problem is that it can be tough to get published. My premise in the last episode was that becoming a published author begins by taking five steps:
Step #1: Educate yourself.
Step #2: Start building your platform.
Step #3: Write a killer book proposal.
Step #4: Consider your publishing options.
Step #5: Find a good literary agent.
I want to spend the bulk on this session, answering questions from my listeners.
Listener Questions
Special Announcements
If you are ready to get serious about building your platform and taking your blogging to the next level, you can't do better than launching a self-hosted WordPress blog. That's what nearly all professional bloggers use. That's what I use at MichaelHyatt.com. However, if you are a little technically-challenged and have been afraid to try and install WordPress, I have great news.
A few weeks ago, I produced a free screencast called "How to Setup a Self-Hosted WordPress Blog in 20 Minutes or Less." This short video will take you through the process step-by-step. Trust me, anyone can do this. In the last ten days, I've had almost 200 people use this video to launch their blog.
Episode Resources
In this episode I mentioned several resources, including:
Show Transcript
You can download a transcript of this episode here.
Subscription Links
If you have enjoyed this podcast, please subscribe:

| | |
| --- | --- |
| iTunes | RSS |
Your Feedback
If you have an idea for a podcast you would like to see or a question about an upcoming episode, e-mail me.
Also, if you enjoyed the show, please rate it on iTunes and write a brief review. That would help tremendously in getting the word out! Thanks.
Question: What additional questions do you have about getting published? You can leave a comment by
clicking here
.