In this episode, I discuss what you can do to build a successful, long-term marriage. I've been married for thirty-four years, and this is something I care about deeply.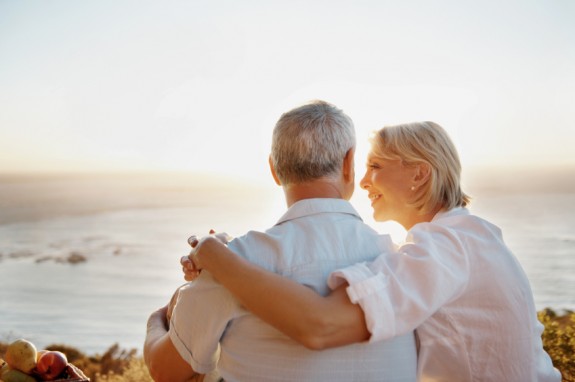 Photo courtesy of ©iStockphoto.com/kupicoo
This last week, Gail and I spent four days in the Rocky Mountains with a handful of friends. We have done this every year for the last nine years. All of us have been married a long time. In fact, one couple—Scott and Jill Bolinder—were celebrating their fortieth anniversary. It is obvious they are still in love.
Click to Listen
Subscribe to Podcast in iTunes
But then we came back home to learn that another friend's marriage was crumbling. His wife had just asked for a divorce, catching him totally off guard. It made me very, very sad.
I knew I had to talk about marriage in this episode. There is just so much at stake.
And, by the way, your marriage has everything to do with your effectiveness as a leader. Whether you realize it or not, as people observe your marriage and make several inferences about you and your leadership:
They learn about your priorities and what matters most.
They learn how you treat the people who are closest to you.
They learn whether it's all about you or you are a team player.
If your marriage is going to survive—and thrive—you will need to be intentional about it. Great marriages don't just happen. They are created. In order to build a successful, long-term marriage, you need to make four commitments.
Commit to continuing education.

You can do this in four ways:

Become a student of your spouse.
Read marriage books.
Attend marriage conferences.
Get marriage counseling.

Commit to spending time together.
Commit to following a specific set of boundaries.

Here are mine:

I will not go out to eat alone with someone of the opposite sex.
I will not travel alone with someone of the opposite sex.
I will not flirt with someone of the opposite sex.

Commit to speaking well of your spouse.

This is important for at least five reasons.

You get more of what you affirm.
Affirmation shifts your attitude toward your spouse.
Affirmation helps strengthen your spouse's best qualities.
Affirmation wards off the temptation of adultery.
Affirmation provides a model to those you lead.
Listener Questions
An anonymous female caller asked, "What do you suggest doing when your husband would rather do e-mail and read blogs than talk to his wife?"
Erik Fischer asked, "How did you and your wife make sure that you found time for just talking with each other?"
Imaj asked, "What protective measures are there for single people who are in a serious relationship for the first time?"
Special Announcements
If you are ready to get serious about building your platform and taking your blogging to the next level, you can't do better than launching a self-hosted WordPress blog. That's what nearly all professional bloggers use. That's what I use at MichaelHyatt.com. However, if you are a little technically-challenged and have been afraid to try and install WordPress, I have great news.
A few weeks ago, I produced a free screencast called "How to Setup a Self-Hosted WordPress Blog in 20 Minutes or Less." This short video will take you through the process step-by-step. Trust me, anyone can do this. In the last ten days, I've had almost 200 people use this video to launch their blog.
Episode Resources
In this episode I mentioned several resources, including:
Show Transcript
You can download a complete, word-for-word transcript of this episode here, courtesy of Ginger Schell, a professional transcriptionist, who handles all my transcription needs.
Subscription Links
If you have enjoyed this podcast, please subscribe:

| | |
| --- | --- |
| iTunes | RSS |
Your Feedback
If you have an idea for a podcast you would like to see or a question about an upcoming episode, e-mail me.
Also, if you enjoyed the show, please rate it on iTunes and write a brief review. That would help tremendously in getting the word out! Thanks.
Question: Think about the couples you know who have been happily married for a long time. What are the habits or practices that you observe in their marriage that have served them well? You can leave a comment by
clicking here
.