As a result of my book, Platform: Get Noticed in a Noisy World, and my speaking, I get a lot of e-mail about blogging. People want to know what I advise about getting started. In this episode of the podcast, I answer this question.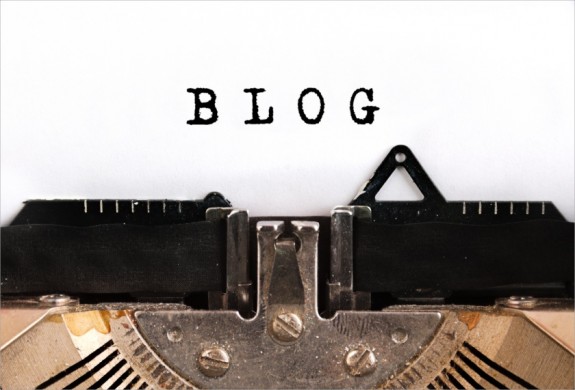 Photo courtesy of ©iStockphoto.com/Petegar
In my book, I share a social media framework. It consists of three parts:
Home base. This is a place in cyberspace that you own and control. For most people, this will be a blog. It could also be a podcast or a video podcast. It is a place where you have 100 percent control of the design and the content—in other words, the branding and the message.
Embassies. These are places in cyberspace you don't own and control, but where you have a presence. Examples would include Twitter, Facebook, LinkedIn, Google+, Pinterest, etc. Don't confuse these with a home base. You don't want to use these as the primary means of delivering your content to the marketplace.
Outposts. These are places in cyberspace you monitor using a tool like Google Alerts.
Click to Listen
Subscribe to Podcast in iTunes
So, for most people wanting to build a platform, a blog will be their homebase. It is the foundation of everything else they do.
But how do you get started? You can launch a successful blog by taking eight steps.
Determine your blog's focus. For example:

My blog is about intentional leadership.
My friend, John Saddington, has a blog about entrepreneurship and startups.
My daughter, Mary Crimmins, has a blog about fresh, seasonal, and local food.
My friends at Gap International have a blog about exceptional business performance and growth.

Before determining your focus, answer these two questions:

Can you generate high-quality content with this focus on a regular basis. By "regular" I mean at least once a week. (This is the minimum standard.)
Will your content attract a loyal and growing audience?

Select a service. There are scores of options—WordPress, TypePad, Blogger—but I only recommend WordPress. However, it comes in two flavors:

To decide which one, answer these questions:

What is your ultimate goal? Is this just a hobby or will this be the basis of your personal or professional platform? If the former, choose WordPress.com. If the latter, choose WordPress.org.
How much control do you want? Self-hosted WordPress provides an unlimited number of themes and plugins. Hosted WordPress provides a more limited set of options.
What is your level of technical proficiency? If you are technologically challenged, choose WordPress.com. If you are a bit of a power-user, choose WordPress.org. Note: You don't have to be a Geek or a programmer.

If in doubt, start with WordPress.com. You can always upgrade later.

Set up your blog. If you are going the self-hosted route, watch my screencast, "How to Launch a Self-Hosted WordPress Blog in 20 Minutes or Less."

Then select a theme. With WordPress, you can select from thousands of pre-designed themes and then adjust the details. Chose from one of the major theme providers: WooThemes.com, ElegantThemes.com, StudioPress, or StandardTheme. I am also developing a premium WordPress theme called GetNoticed!, that will be available in a few months.

Remember: a blog is never really done. It is a work in process. Don't get stuck here. "Perfectionism is the mother of procrastination."

Write your first post. If you haven't done a lot of writing, this may prove to be the most difficult part. Keep your posts short if you don't have a lot of experience. (I recommend less than five hundred words.) Develop momentum. Get the hang of it. Stick to what you know. And you most certainly know more than you think you know!

If you don't know where else to start, begin with a "Welcome to My Blog" post. Tell your prospective readers why you have started your blog and what kinds of things you intend to write about. Here's an example of mine: "Welcome to My New Blog."

Consider using an off-line blogging client. An off-line blogging client is like a word processor for blogging. It enables you to write when you're not online and then upload your post when you connect to the Internet. You can also schedule posts to run on a specific day and time, which is a very useful function when your schedule is tight or you'd like to take a vacation.

The most popular are Windows Live Writer and BlogJet (for Windows) and MarsEdit (for Mac). I use MarsEdit daily and love it.

Add the bells and whistles. With WordPress there are thousands of plugins available that extend the functionality of your blog.

For example, you can incorporate third-party services like MailChimp, AWeber, FeedBlitz, or FeedBurner. These enable your readers to subscribe to your site and even receive an e-mail whenever you post a new entry. You can add a list of your most popular posts. You can add advertising or announcements.

Warning: Don't go over-board. The more plugins you add, the more you will slow down your site. This could have a direct, adverse impact on your traffic. People don't have much patience for sites that load slowly.

Publicize your blog. Obviously, tell your friends and business associates. Put your blog address everywhere. Utilize social media and optimize your posts for SEO. Also, you might want to read chapter 35 in Platform, where I explain how to generate more blog traffic.
Write regularly. This is the best advice I could give you for building readership. If people like what you write, they will come back. If there's nothing new to read, they will eventually lose interest.

So the more regularly you post, the more your readership will grow. I suggest you schedule time to write. It won't happen on its own.
The most important advice I can tell you is just start. You don't have to have it all figured out. You know enough to move forward. Take the next step.
Listener Questions
Special Announcements
I created My Tools page in response to the numerous questions I get every week about what hardware, software, and other tools I use to do specific tasks. It is a comprehensive resource page with links to all my tools. If nothing else, it might just stimulate your thinking process.
My next podcast will be on the topic of "Creating a Personal Life Plan." If you have a question about this topic—and want a chance to get on the show—leave me a voicemail message. This is a terrific way to cross-promote YOUR blog or website, because I will link to it, just like I did with the callers in this episode.
Episode Resources
In this episode I mentioned several resources, including:
Show Transcript
You can download a complete, word-for-word transcript of this episode here, courtesy of Ginger Schell, a professional transcriptionist, who handles all my transcription needs.
Subscription Links
If you have enjoyed this podcast, please subscribe:

| | |
| --- | --- |
| iTunes | RSS |
Your Feedback
If you have an idea for a podcast you would like to see or a question about an upcoming episode, e-mail me.
Also, if you enjoyed the show, please rate it on iTunes and write a brief review. That would help tremendously in getting the word out! Thanks.
Question: What advice do you have for beginning bloggers or what other questions do you have? You can leave a comment by
clicking here
.