In this episode, I'll be talking about e-mail, particularly e-mail etiquette. If you're at all like me, most of your communication—most of your work!—involves composing and reading e-mail.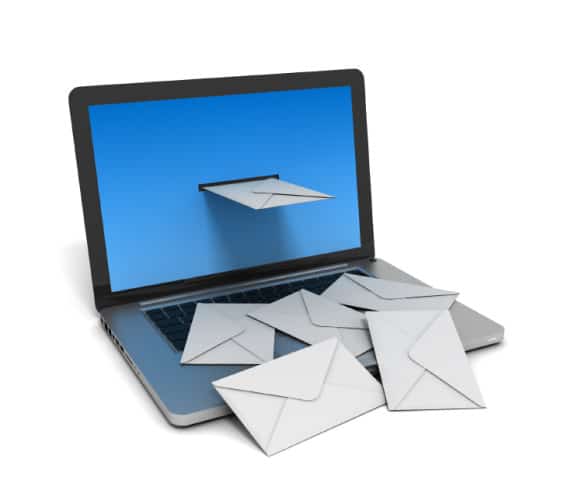 Photo courtesy of ©iStockphoto.com/frender}
And, if you're also like me, there are probably things other people do in their e-mail messages that drive you crazy. Well—news flash—there might be things you are doing that drive others crazy too!
I usually get about two hundred emails a day. You might get even more than that. Dealing with email can take a lot of time that would be better spent pursuing the creative aspect of our work.
In this episode, I share eighteen guidelines that I believe will help you make e-mail a more civilized and effective form of communication.
Click to Listen
Subscribe to Podcast in iTunes
Just a quick reminder that tickets for the
Platform Conference
 2013 will go fast. We are already sold out of Master Level tickets, but we still have
Signature and Connector
tickets available. Don't miss this exciting opportunity to take your platform to the next level.
Suggestion 1: Understand the difference between the "To" and the "CC" fields.
Suggestion 2: Keep messages brief and to the point.
Suggestion 3: Don't discuss multiple subjects in a single message.
Suggestion 4: Reply in a timely manner.
Suggestion 5: Be mindful of your tone.
Suggestion 6: Don't use e-mail to criticize others.
Suggestion 7: Don't reply in anger.
Suggestion 8: Don't overuse "reply to all."
Suggestion 9: Don't forward chain letters.
Suggestion 10: Don't "copy up" as a means of coercion.
Suggestion 11: Don't overuse the "high priority" flag.
Suggestion 12: Don't write in ALL CAPS.
Suggestion 13: Don't send or forward emails containing libelous, defamatory, offensive, racist, or obscene remarks.
Suggestion 14: Remember that company e-mail isn't private.
Suggestion 15: Use a signature with your contact information.
Suggestion 16: Provide "if-then" options.
Suggestion 17: Use your spell-checker.
Suggestion 18: Re-read your e-mail before you send it.
Listener Questions
Becky Caldwell asked, "Where is the line between projecting fun and still being professional?"
Bobby Zaki asked, "How can you reduce your e-mail processing time?"
Kieley Best asked, "Do I need to notify my clients when I have completed a task?"
Tehila Gonen asked, "What is the best way to emphasize a word in an e-mail? bold? all caps? underline?"
Tom Dickson asked, "Isn't it sometimes more productive to forget e-mail and just go have a conversation?"
Special Announcements
Episode Resources
In this episode I mentioned several resources, including:
Show Transcript
You can download a complete, word-for-word transcript of this episode here, courtesy of Ginger Schell, a professional transcriptionist, who handles all my transcription needs.
Subscription Links
If you have enjoyed this podcast, please subscribe:

| | |
| --- | --- |
| iTunes | RSS |
Your Feedback
If you have an idea for a podcast you would like to see or a question about an upcoming episode, e-mail me.
Also, if you enjoyed the show, please rate it on iTunes and write a brief review. That would help tremendously in getting the word out! Thanks.
Question: What other e-mail suggestions would you like to offer? You can leave a comment by
clicking here
.