Thank God there is a filter in place between my brain and my mouth. If I said everything I thought, I would be in constant trouble.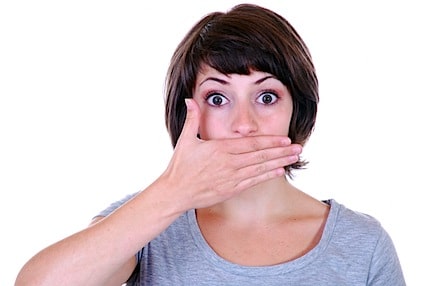 Yesterday, while cleaning out my closet, I stumbled across an article I had saved. It is called "Things You'd Love to Say at Work But Can't." It had thirty-eight items. Here are the first ten:
I'll try being nicer if you try being smarter.
I don't know what your problem is, but I'll bet its hard to pronounce.
I'll pencil that in for never. Does never work for you?
I see you've set aside this special time to humiliate yourself in public.
It sounds like English, but I can't understand a word you're saying.
Ahhh … I see the screw-up fairy has visited us again.
I like you. You remind me of when I was young and stupid.
I have plenty of talent and vision. I just don't give a rip.
I will always cherish the positive initial misconceptions I had about you.
The fact that no one understands you doesn't mean you are an artist.
What would you like to say at work, if only you could? You can leave a comment by
clicking here
.