While people shouldn't judge a book by its cover, they do. This is why it is so critical that you spend the time and money to get the packaging on your product right. It doesn't matter if it's a book, a CD collection, or a record album. People will never get to experience your brilliance unless the packaging gets them to pick it up and explore it.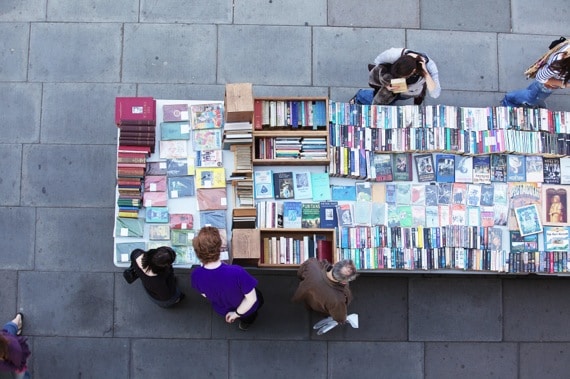 Photo courtesy of ©iStockphoto.com/MivPiv
This is especially important in today's world. You have never had more competition. The market is increasingly crowded—and noisy. You need every advantage you can muster. Packaging is a key component in the selling process. This is often where the war for the consumer's mind is won or lost.
I am not a designer, but I have worked with hundreds of them over the span of my career. I have been responsible for hiring them, evaluating their work, and picking the designs I believe will work. I have had tremendous successes—and abysmal failures. Regardless, I have learned along the way.
With that perspective, I offer these ten tips for developing eye-popping packaging and thus increasing your chances of sales success:
Know your audience. A year ago, I had to speak to a group of college students. I hired a design firm to prepare my slides. When I got them back, I didn't care for the design. However, I showed them to my two college-age daughters. They loved them. The slides were a big hit with my audience. The point is that it's not about you. It's about your audience. What would they find compelling?
Consider your brand. While the audience is important, so is your brand. You have to strike a balance between reaching your audience and representing who you are—or want to become. This means paying close attention to fonts, colors, and even textures and materials. All of them communicate subtle messages about your brand.
Review the bestseller lists. It is worth taking a look at the bestsellers in your product category. What current design trends do you see? What seems to be working? Review the top 100 products and take notes. For example, I am currently writing a marketing book on building your platform. I have reviewed the top business books and taken copious notes. This has expanded my design horizons and stimulated by thinking.
Make the investment necessary. You won't get a second chance to make a first impression. If your packaging looks cheap, dated, or confusing, your prospective customers will assume that your actual product is cheap, dated, or confusing. Therefore, you need to invest in the best designer you can afford. Don't try to do it yourself to save money (unless you are actually a designer). Remember: There is nothing more expensive than a cheap design that doesn't work.
Don't provide too much direction—at least initially. Don't limit the imagination of your designers. If you do, you won't get their best work. Instead, describe your product and the audience. (If you are publishing a book, give them a copy of your book proposal. This is a quick way to get them up-to-speed, since they likely won't have time to read your manuscript.) Then, get out of the way and see what they come up with.
Insist on several comps. I tell designers up front that I want to see several comps (short for "comprehensive layouts".) I want to be able to pick and choose from various alternatives. I often find that I like the type on one version, the illustration on another, and the color selection on yet another. If you and the designer limit yourself to one option, you will find that you often get stuck and have a tough time moving forward without friction.
Be careful with design metaphors. By this I mean the illustration or photo you use to represent your message or story. For example, sitting on my desk right now are books with illustrations of a chair, a chess game, a light bulb, a sunset, and an elephant trunk. Some of these are perfect. Others leave me scratching my head. If you use a design metaphor, make sure the connection to the title is obvious. Think about all the messages it communicates.
Don't let the design get in the way. My favorite designs are those that are simple and elegant. They are kind of like the drum track on a great song. You'd miss it if it weren't there, but you barely notice it when it is. Or to say it another way, the design doesn't compete with the message for attention; instead, it facilitates it. Be especially wary of designs that require an explanation for you to "get it." Your prospective customers won't have the benefit of someone standing next to them in the store explaining what it means.
Evaluate the packaging in-context. Once you are close to a final design, you need to evaluate it in the various merchandising environments in which your product will appear. For example, will the cover "pop" on a shelf with similar titles. Is the type readable from five feet away? What about ten? What about the online context? If it's a book, how will it look when it is reduced to 260 pixels high, as covers are in the Amazon store? Don't get married to a design until you have seen the product in the appropriate environments.
Ask your fans. If you already have a blog, Twitter, or Facebook following, you can test various design options with your best prospects—the people who already want to hear what you have to say. You can use a service like SurveyMonkey to display cover options and then let your fans vote. It's also helpful if they can comment, because they will offer other options or see things you may have missed. This is crowd-sourcing at its best!
Don't under-estimate the importance of great design. When it comes to selling your product, it can make you or break you.
Question: What tips have you learned about product design? You can leave a comment by
clicking here
.