By some estimates, more than one million Amazon Kindles were given as gifts today. I got a new Amazon Kindle 3 a few months ago and love it. (I unbox it here, chronicle my experience after a month here, and compare it to other e-readers here.)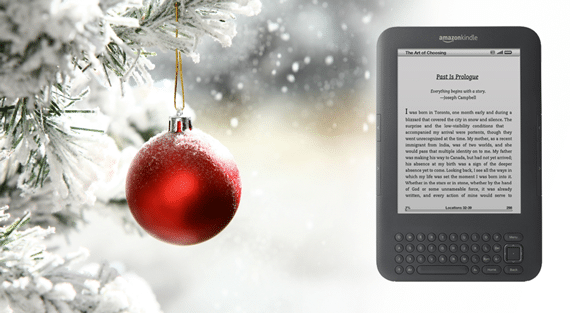 Photo courtesy of ©iStockphoto.com/spxChrome
But now, what do you put on it? So many books, so little time. Seth Godin created a terrific little Squidoo page with his list of favorite books. I thought I would offer a "baker's dozen" of my favorites here. These are in alphabetical order:
The great thing about the Kindle—and also the dangerous thing!—is that you can download a sample, start reading the book, and then decide you want to buy it. All you have to do is click the "buy" button. Go ahead. Give it a try!
Question: What other Kindle books are you reading or have enjoyed? You can leave a comment by
clicking here
.