Successful creatives—authors, speakers, musicians, and even comedians—must possess two strategic assets: a compelling product and a meaningful platform. While the former is essential, it is not enough. Without a meaningful platform, you simply can't get the attention your product, your brand, or your cause needs to succeed.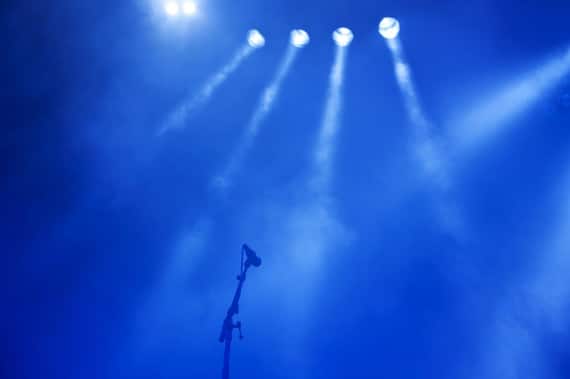 Photo courtesy of ©iStockphoto.com/Nikada
Think of it like this: If content is king, platform is queen. You can not build a personal media empire without the help of both monarchs.
What is a platform?
A platform is the means by which you connect with your existing and potential fans.
It might include a blog, your Twitter and Facebook accounts, an online video show, or podcast. It may also include your personal appearances as a public speaker, musician, or entertainer. It might even include traditional media like a newspaper column, magazine articles, or radio show. It most likely will include a combination of all these items.
I am writing a book on this topic right now, based on what I have learned in working in the book publishing industry over the last thirty years. (I was also an artist manager for about three years.) In addition, I am also drawing on my personal experience in building my own platform. I am really excited to share what I have learned.
I can tell you this: Building a platform is no longer about:
Being picked by a gatekeeper;
Investing thousands of dollars in consultants; or
Understanding complex and confusing technology
This may have been the ticket five years ago. But not today. Social media technologies have changed everything. Now, for the first time in history, non-celebrities can get noticed—and win big—in an increasingly noisy world.
You can, too.
But before you begin building or expanding your existing platform, it is worth revisiting the benefits of doing so. I believe there are at least three:
A platform provides visibility. The word platform itself is a metaphor. It brings to mind a "stage," where the speaker or entertainer is elevated above the crowd. It makes it possible for everyone in the audience to see you. This is especially important in a world where more and more people and organizations are screaming for our attention.
A platform provides amplification. It enables you to be heard above the noise in the crowd. Even before modern sound systems, preachers and politicians would stand on platforms in order to be heard. Modern sound systems leverage natural acoustics and make it possible to speak before tens of thousands of people. Today, modern media—especially social media—provide an opportunity for you to extend your reach like never before.
A platform provides connection. Traditional media platforms make possible a kind of unilateral intimacy. You "know" the talk show host, the performing artist, or the conference speaker. But social media has taken this to a whole new level. It makes possible bilateral intimacy—engagement. The result is that you can be more connected to your fans, customers, and supporters than ever before.
Building a platform is easier than ever but still requires hard work. Before you begin, you must be convinced of the benefits.
By the way, I have set up a special Facebook page for people who are interested in learning how to build a platform. It is called My Own Platform, emphasizing that if it's going to happen, you must take responsibility for it.
Question: What other benefits do you see to building your own platform? You can leave a comment by
clicking here
.