I have numerous friends who are attempting to become more serious about their blogging this next year. They aren't necessarily wanting to become professional bloggers, but they would like to increase their traffic and, perhaps, make money from their site.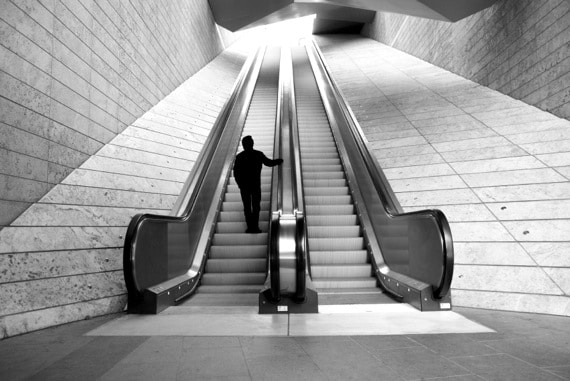 Photo courtesy of ©iStockphoto.com/ilbusca
If you are in this camp, then there are three bloggers you must follow. I subscribe to their blogs via RSS and read every article they post.
TentBlogger.com. This blog is written by my friend, 8BIT. His company, MilkEngine, designed most of my site. His StandardTheme also powers my site.

His new blog, TentBlogger, has come out of the blue and quickly become my favorite blogging resource. The blog is specifically targeted to the blogger who wants to take his site to the next level.

Some of my favorite articles include:

ProBlogger.net. This blog is written by Darren Rowse, an Aussie and founder of several successful blogs, including Digital Photography School (must reading if you are a photographer) and TwiTips.

ProBlogger consists of a very helpful blog for professional bloggers, as well as a paid community for professional bloggers. I am a member, though I don't visit it as often as I should.

Some of my favorite articles include:

CopyBlogger.com. This blog was founded by Brian Clark. He describes himself as a "serial entrepreneur" and "recovering attorney." Unlike the first two blogs I mentioned, this blog is written by a team of people and focuses on the art of blog writing. This is why I enjoy it so much.

CopyBlogger also focuses on writing effective, marketing-oriented copy. It assume you are trying to sell something, even if it is only your point-of-view:

Some of my favorite articles include:
It is amazing, how much more quickly you can succeed if you just let the right people coach you.
Question: What are some other resources you have found helpful in your blogging journey? You can leave a comment by
clicking here
.