Sometimes we need to stretch ourselves outside of our comfort zones in an effort to improve our writing. But it's not natural to make yourself uncomfortable. No one willingly jumps out of box without a bit of helpful prodding or a direct challenge.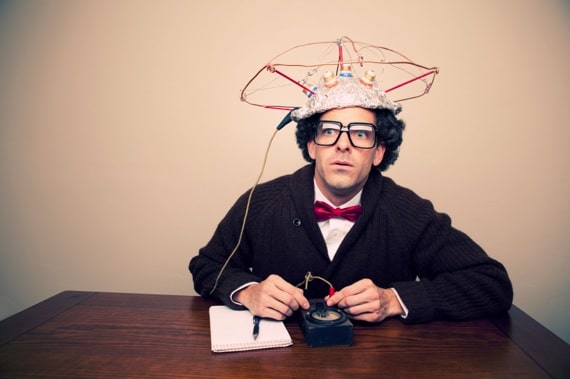 Photo courtesy of ©iStockphoto.com/RichVintage
I'm here to help.
Here's an opportunity to "up" your writing game with a few activities that can expand your mind, give you a much-needed fresh perspective, and an opportunity to flex a bit of mind-muscle that you haven't touched in a while.
Ready to feel a bit of discomfort for the sake of a better blog? Try one of these experiments. You might be pleasantly surprised by the results!
The Environment Experiment. Like most people you've probably created a unique environment for you to do your best writing, thinking, and publishing. This might be a home office or a specific area of the house or even that favorite couch in the living room that just seems to "work" and help you get things moving.

What if you were to write in an entirely different place today? What if you were to go to another part of the house that's never seen the light of your laptop? What if you were to go outside? What if you were to even leave your house and goto the local coffee shop? What if you were to stay home instead of heading to the local roast? What would that do for your perspective?

Challenge yourself to work in a different environment and you might find that you actually like the change. Heck, you might even be more productive! Make sure to take good notes about your experience so you can replicate it later.

Output Experiment. You might be used to publishing once or twice a week on your blog and you're pretty comfortable with that rhythm and your community appreciates your consistency.

But what if you were to accept an increased output challenge? If you typically post twice a week, why not publish three times or four times this week? What would happen if you were to double the amount of blog posts this week? Do you think you could do it? What would happen if you did (or didn't)?

See if you can break outside of your existing publishing quota and go for broke with more posts than you would typically do. You might find the change of pace exciting, and your blog might benefit greatly by an additional post (or two). You might even see more traffic, more shares via Twitter and Facebook, or even a viral push from a social network. Again, take good notes about your productivity boost to see if it's something that's sustainable long-term.

The Media Experiment. Perhaps you're pretty comfortable with your current fare of blog posts—a mix of copy and a picture here and there. Have you ever done a video blog post? A videolog? Have you ever communicated to your audience audibly and visually through video?

There are a lot of reasons for attempting this challenge, but here are two that I'll mention explicitly:

Increased authenticity. The people know who you are but they've never seen you communicate in this fashion. There's a deeper level of connection with your audience that you'll be able to take to the bank.
Better communication. There's a fine art of being able to communicate audibly and it shows, especially when you capture it on video. Many professionals have discovered that practicing this form of communication you ultimately help one to become a better writer.
I hope that you'll try one these experiments today and will seek to execute on them in the upcoming week. Who knows what will happen or how your community will respond!
Question: Which of these experiments appeals to you the most? You can leave a comment by
clicking here
.