This is a guest post by Ali Luke, a blogger from the UK. She is author of
Publishing E-Books for Dummies
and writes about content creation for Tribe SEO. You can read the Tribe SEO blog
here
and follow the founder, Joe Williams, on Twitter
here
.
When I started out in blogging, I didn't know how to put a blog post together. I started by simply typing out my thoughts. But it quickly became clear that, if I wanted readers, I needed a better plan.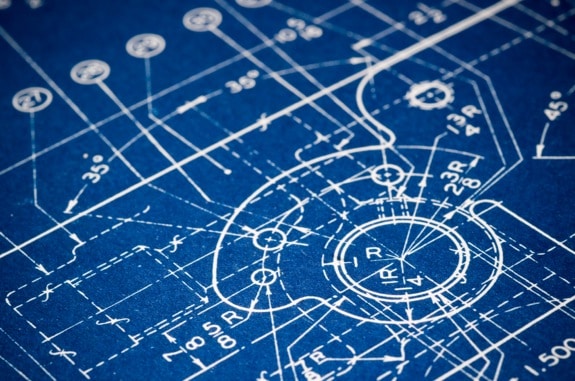 Photo courtesy of ©iStockphoto.com/AK2
However great a writer you are, your posts will only get read if they're well structured. That doesn't just mean having a gripping introduction (though that's an important part of it). It also means getting the main body of your post right.
If you've not already read Michael's post Anatomy of an Effective Blog Post, or if you need a refresher, read that before continuing. He has great tips about key components of your post, like the introduction and post image. In this post, I'll be focusing on the main body of your post.
These are the three simple post structures you can use:
The How-to Post. A how-to post aims to teach the reader something, by taking them through a step-by-step process. It's usually structured with numbered, sequential steps. And, where appropriate, these steps might include a screenshot or photo to show the reader what to expect at each stage.

If you're writing a how-to post, the easiest way to begin is with a careful plan. Work out the necessary steps. You may find you need to break complicated procedures into several parts, or merge simple ones together. Get them into the best possible order.

Once you've done that, your post will be straightforward to write—and straightforward for readers to follow.

Variations:

"How I ____ and How You Can Too": Readers love to hear how you succeeded with something. This formula lets you explain your own steps and offer action points for them.
"Why ___ Matters and How To Do It": If you suspect your readers need to know the why before the how, spend the first third or half of your post explaining the why, then move on to practical steps.

The List Post. A list post offers readers a selection of ideas, tips, suggestions, or resources. These are normally numbered. If you've been around the blogging world for long, you'll have come across this type of post—probably many times.

The key difference between a list post and a how-to post is that readers don't need to follow the list from start to end: they can dip in and use those points that seem most applicable to their own situation.

As with a how-to post, pre-planning is essential. Aim to come up with a couple more items than you need, and cut the weakest. Think about the order of your items, too: easiest to hardest works well, or you could alternate "do" and "don't" tips.

Variations:

"The A–Z of ___": You may well have seen this format used in magazines. An A–Z list post usually aims to produce a comprehensive overview of a particular topic, in bite-size chunks.
"Roundup: ___": This form of post gathers together resources (generally blog posts) on a particular topic, meaning each list item includes a link. You could also use this to list, say, the top 20 tweeters in your niche.

The Review Post. Review posts offer an informed opinion about a particular product or service. These are a great way to serve your readers, who might be debating whether or not to purchase a particular item. They also help establish your own knowledge and expertise in your field.

It's up to you what exactly you include in your reviews, but one simple structure you can use is this:

Overview—what's included, how much it costs, and so on
The good—mention the two or three aspects that were most enjoyable or useful to you
The bad—write about what didn't work so well – this adds credibility, especially if you're an affiliate for the product / service
Verdict—should your readers buy the product / service?

Variations:

"Product X vs Product Y": Often, readers will be struggling to choose between two similar products or companies. A comparative review helps them make up their mind.
"Top Ten Books On ___": Similar to a roundup list post, but with added opinion, a "top ten" of books or other products in your niche offers readers bite-size reviews—and a resource to return to.
Of course, these aren't the only structures you can use. But they do give you a great basis to build on. And they help ensure that your reader gets real value from your writing.
If you've had success with one of the above post structures, or if you've got a favorite structure of your own, let us know in the comments.
Question: How have you used these blog structures—or others—successfully? You can leave a comment by
clicking here
.