This is a guest post from Ryan J. Ferrier. Ryan has successfully launched internet startups that have been acquired by Microsoft and Zynga. He now helps young professionals launch lives that matter at
Bootstrap My Life
. You can also follow him on
Twitter
.
Norman Vincent Peale once said, "Nothing can stand in the way of the man who focuses his entire self on a problem" (from The Power of Positive Thinking).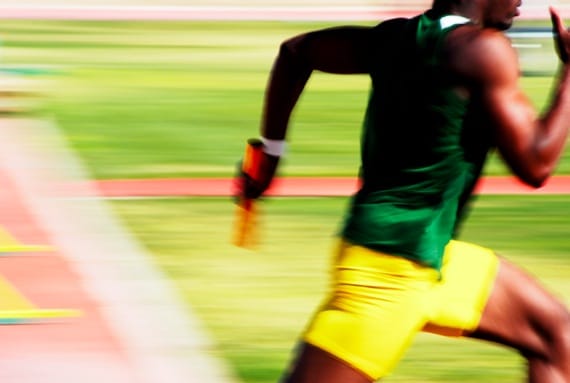 Photo courtesy of ©iStockphoto.com/photosbyjim
If you have a problem worth solving or a prize worth pursuing, it's not enough to just put your mind to fulfilling that purpose. It is not just a matter of putting your heart into it either.
If nothing is going to stand in your way, you've got to throw your entire self into that pursuit. It's an all encompassing task.
But what does it look like to put all of who you are into something?
There's a short scripture verse that I have found helpful:
"And Jesus grew in wisdom and stature, and in favor with God and man" (Luke 2:52).
Interestingly this sentence is just about all that is said about Jesus in the years leading up to his public ministry.
Still, it says quite a lot. In preparing to live out his purpose, Jesus grew in four key areas:
Wisdom: mentally and emotionally
Stature: physically
Favor with God: spiritually
Favor with man: relationally
With this model in mind, invest accordingly.
Invest in wisdom. Wisdom is more than just mental acuity. It's really about insight and understanding. Insight into how the world works, how people operate, how situations unfold and in light of those insights, understanding the most appropriate way to live. Wisdom is mental and emotional intelligence applied to the study of life. It's being 'life smart."

To grow in wisdom, I like to:

Read and study material that makes me smarter
Listen to my life by taking time to reflect on patterns and situations that reoccur
Watch and follow others that I admire
Practice what I have learned

Invest in your body. There is no area of my life that has as much immediate impact on all other areas as when I invest in my physical health. When I spend time nourishing my body, my mind is sharp, my emotions stabilize, my spirit is awake, and my relationships improve. However, the opposite happens when I either neglect my physical body or when I punish it by working it too hard.

Keep it simple and keep it fun:

Eat whole foods
Move around a lot
Go hard occasionally

Invest in your spirit. Whatever you believe, the benefits of activities like meditation, prayer, and being still are documented and well-proven. For me, these practices have a restorative effect on my soul and open me up to connect with a deeper sense of purpose for my life.

Each morning I like to take time to do the following:

Sit in silence
Read scripture and other inspirational material
Meditate on what I've read
Pray

Invest in your relationships. This is an area that, for me, has been underdeveloped over the last six years. I invested heavily in my professional career, starting companies and getting them off the ground. Frankly, I did this at the expense of developing meaningful relationships, and I have some regrets about it.

A company can fire you. It's a lot harder for true friends to do the same.

And ironically, if you want the work of your hands to have a real and lasting impact, you'll need key relationships to keep you committed to that purpose.

Here are the steps that I am taking to become more relationally connected:

Clear time on my calendar for family and friends
Open myself to chance encounters and impromptu social opportunities
Invest deeply in a few key relationships
So that's the whole picture. And if, like Jesus, we commit to being whole people, nothing will stand in our way.
Question: Have you thought about what it takes to put your whole self into your pursuits? What area is the most difficult to engage? You can leave a comment by
clicking here
.