This is a guest post by Maranda Gibson. She is communications and public speaking writer for the
AccuConference Blog
. She gives advice on how to improve communication skills at networking and conference events, with her own flair. You can also follow her tips and suggestions on
Twitter
. If you want to guest post on this blog,
check out the guidelines here.
I'm only twenty-seven. Since I finished college and started working, I have had about five years in the "real world" under my belt. However, a lot has happened in that five-year period.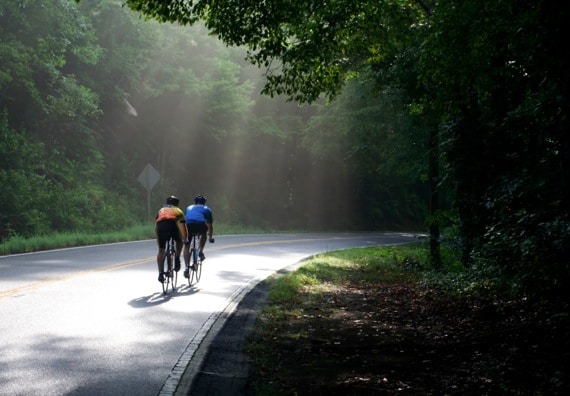 Photo courtesy of ©iStockphoto.com/sebatl
Like most people right out of college, I have held a couple of different positions since entering the workforce. It's given me a great perspective on different kinds of leaders. It has also made me think about the kind of leader I want to be when I am finally in a leadership position.
In reflecting on the different bosses I've had over the years, the best leaders shared these five qualities:
The best leaders remember what it was like before they were leaders. My first real job out of college was a logistics job and required me to prepare shipping documents for items. It was a little overwhelming, but my boss was a great help. She started out in this same position and had been promoted into a supervisory role. As a result, she knew what I was going through. She was always very patient and understanding. She always reassured me that it was okay to ask questions. She knew there was a lot to learn.
The best leaders truly believe in development. Another supervisor I had was the biggest "mentor, train, and develop" cheerleader in the entire company. She was great because I knew that I could go talk her about anything. She would be the first person to tell me how a new policy, procedure, or even a mistake was going to make me a better leader one of these days. She believed that those who were passionate about their jobs could pass that along to their employees. It is something I also plan on teaching.
The best leaders praise while educating. I have a great set of people I work for (and with) who have contributed a lot of time to educating me about my responsibilities. Much of it is new to me, and I don't always make the right call in my decision-making. While we talk about what went wrong, we also talk about what went right. It's important because I'm a "positive reinforcement" kind of girl, and I like to hear where I'm doing well. It motivates me to achieve even more.
The best leaders are also always learning. All of my leaders and mentors have spent a good deal of time studying their industry. Having worked in three different industries—logistics, travel, and telecommunications—I've watched as leaders adapted to change. Because of this, I know that it's important to keep my eye on trends that will affect my company and the way I do things. To be successful, you have to stay one step ahead of the changes.
The best leaders listen. I think that this might be the most important part of leadership. I've always been lucky enough to supervisors who understand that I'm human. Sometimes, I get stressed out. Sometimes, I'm seriously affected by my personal life. A leader who can understand it's not always easy to "shake it off" or "leave it at home" is an inspiration. It makes me want to be even more committed and loyal.
I have enjoyed getting to learn from people who are smarter than me. I am learning some truly great skills that are shaping my future. I don't have a clue what will happen by the time I'm thirty, but I do feel like I'm learning great leadership skills.
As someone who is still in the process of being "led" these are the characteristics that are must-have qualities in a great leader. As a leader, you are not only teaching someone a "job," you're also influencing what kind of a leader they will become.
Question: What leadership characteristics have the best leaders you've worked for shared? You can leave a comment by
clicking here
.