Four months ago, I was a first-time author with absolutely no web presence. Today, I'm a first-time author with an established, slowly-growing web presence. The difference? A little encouragement from my publisher, a lot of research, and an investment of my time.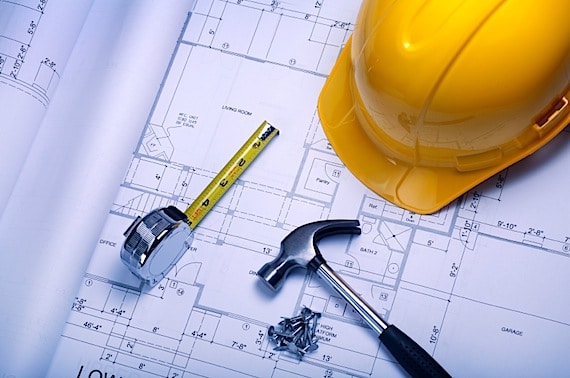 Photo courtesy of ©iStockphoto.com/skodonnell
If you're an aspiring author, you've probably heard that publishers are looking for three things: great writing, a great idea, and a great platform. They will usually settle for two out of three. If you're anything like me, you may have been neglecting your platform, thinking you'll get to that once you land your book deal.
But the best advice I can give you is to start building your platform now. And the online space is a great place to start. Building an online platform is not unlike building a house. Your platform will be the house itself; your posts, or your tweets, or your books will the conversations you have inside or by phone. There are many reasons to begin building, but the primary reason is simple: you have something to say, and there are people who want or need to hear it.
This new year, this new decade, is a great time to get started. So here are 7 ways to build your online platform from scratch:
Define your core message. I know, I know, it sounds so corporate, and we're artists, right? But your core message should inform every medium you use and pervade every bit of content you produce. It's the experience you want to create whenever people come over to your house. I spent a lot of thoughts on what my core message would be, and it influences everything I try to write. Yours should be your own, and it's essential to have.
Establish your brand. Branding is not for marketing departments at large publishing houses. Branding is what you do every time you interact with readers. It's not just the paint on your house though; it's the experience people have when they visit, and it's what makes them want to come back again. Visuals are a place to start, so you should have a Gravatar (spring for a professional picture) and ensure all your web visuals complement one another. But visuals are simply markers that remind your readers of the experience they have reading what you write. Which is part of the reason your core message is key.
Build and launch a website. Over 40 percent of internet users are buying books online, which means they will be looking for you online one day as well. You will need this home base from which to operate. And don't wait until you get your book deal—launch your site now and spend time building your audience. Quality templates on easy-to-use blogging platforms (like WordPress) are cheap these days; I got one from Woo Themes for $50 and had a quality site up in hours.
Blog . . . regularly. Today's online users have high expectations; if they show up at your home and find cobwebs on the windows, chances are they aren't coming back. Regular blogging acts as a signal to visitors that there's ongoing activity inside that might interest them. What "regular" means is up to you. I try for 2-3 posts per week, although some bloggers get by with less and many others post daily. However often you post, make sure you focus on quality content—if you're not hitting your core message often, it will dilute your brand, which is the lifeblood of your growing community.
Build and engage a network. There are a thousand ways to do this, but go about it in an intentional and methodical way. Start by realizing you already have a network—all your family and friends who are online. So invite them. Read other blogs and comment. Offer to write for other blogs. Explore the online communities that interest you. And keep in mind that building your network isn't just cramming people through your front door; it's finding people that know where you live and invite themselves, and their friends, over for dinner.
Join the social media revolution. If you've been holding out on Twitter and Facebook and the like, it's time to jump in. I objected to both for years, and I missed out as a result. My world is both larger and smaller because of these tools—larger because my content horizon is much broader than ever before, but smaller because I have a place to interact personally with my growing community. Social hubs will come and go, but these are the big players today, and they're worth tapping into because your future readers are already on them or will be soon. And you won't just be having your neighbors over now; you'll be having conversations with people from all over the world.
Stay true to your mission. There are hundreds of thousands of voices crying out for attention in today's online arena. And many are worth listening to. So how are you going to break through all the noise to be heard? The answer is to stick to your core message. If you begin talking about what is most important to you, you'll find that the neighbors will either move away or come over a lot more often. The ones that keep coming back are the ones that are worth all the trouble.
So why shouldn't you start today? Building an online platform has never been easier. But you must take the first step.
Question: What other advice would you offer to those who are just beginning to build an online platform?
Disclosure of Material Connection: Some of the links in the post above are "affiliate links." This means if you click on the link and purchase the item, I will receive an affiliate commission. Regardless, I only recommend products or services I use personally and believe will be good for my readers. I am disclosing this in accordance with the Federal Trade Commission's
16 CFR, Part 255
: "Guides Concerning the Use of Endorsements and Testimonials in Advertising."