At Thomas Nelson we use Microsoft Outlook for Windows and Microsoft Entourage for Mac. They are connected to our Microsoft Exchange Server. This setup has been our corporate standard for years.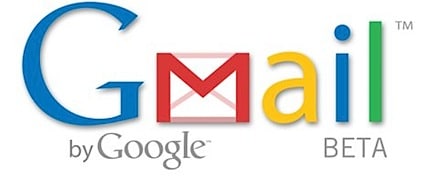 I have used Entourage since I converted to the Mac about four years ago. However, I have had some calendar issues, and I am tired of the clunky user interface. I was using Entourage for both my corporate and personal email.Recently, a friend of mine shared with me that the mega-church where he works is using Gmail. They have 450 employees. That got my attention. He also told me that they have their church's domain mapped to Gmail. They are using the enterprise version, along with Google calendar.
So I immediately talked to my IT folks. I asked them to explore Gmail as a possibility for Thomas Nelson. They are doing that now. However, given our investment in Microsoft technology this is not a trivial matter. This is definitely a case where we must measure twice and cut once—if we cut at all.
In the meantime, I have started using Gmail for my personal email. I am using the simple web-based interface. So far, I am loving it. Here are eight reasons why:
Multiple Inboxes. I have a email address I use for online purchases, newsletters, etc., and I have one I use for personal business. I can manage both from the same Gmail dashboard. In fact, Gmail can receive email from almost any account and even send from that account.
Built-in Search. Searching for almost anything in Entourage is a hassle—even with Spotlight. Often, I simply give up. However, Gmail find anything and everything. If you use Google as much as I do, you'll love this feature.
Email archiving. All my email is stored on Google's servers. I realize that maybe a problem if Google goes out of business. But I think the chances of that are remote. Archiving with Entourage is also a hassle.
Keyboard shortcuts. I hate to use the mouse. I just find it much slower than using the keyboard. Thankfully, Gmail has a keyboard shortcut for almost everything.
Conversation threading. The original email and all the replies are linked together. As a result, I feel like I maintain the conversational context much easier than in Entourage.
Embedded Links. Entourage provided no way to embed a link to a web site. I had to literally insert the full URL. Gmail has a "Link" button, so that I can simply select the text, click the button, and add the URL link.
Style Elements. All the usual HTML style elements are available, including bullets, numbers, block quotes, indentation, etc. I can even use line-breaks between numbers or bullets—something I could not do in Entourage.
Spam Filtering. Gmail's spam filtering is second-to-none. I get zero spam, and I haven't found a false positive (i.e., legitimate email that was incorrectly identified as spam) in ages.
So, at this point, I don't know if converting to Gmail make sense for our company, but it sure makes sense for me—at least for my personal email.
Question: What has been your experience with Gmail? How about other email programs?