If you are attempting to build your own platform, you need photos—of yourself. Why? Because people want to connect with people not merely brands, products, or causes.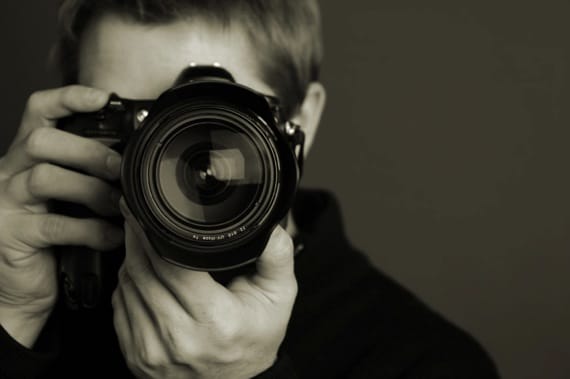 The right photo can help establish credibility, build trust, and promote engagement. These are at the heart of connecting in the world of social media and essential if you ever hope to sell someone on what you have to offer.
The key is in getting the right headshot. This is not about creating a Photoshopped, glamour photo (gag). It is about capturing the real, authentic you—just as the people who know you best experience you.
So how do you get a headshot for your product, website, or other marketing materials? Here are nine suggestions.
Hire a professional. Don't simply ask a family member or friend to snap a few quick pictures. And don't settle for Olan Mills or some portrait factory. Instead, search the web for "photography headshot [your city]." Review online portfolios and ask for recommendations from your local camera shop. Expect to pay a few hundred dollars.
Negotiate for all rights. Make sure you do this on the front-end. You don't want to pay a licensing fee every time you use the photo in a different context. Some high-end photographers will not agree to this. If so, keep looking. Photographers are plentiful, and you will readily find one who will work with you.
Don't shoot in a studio. I know some will disagree with this, but few things look more sterile than a studio. Instead, shoot the photos on your turf, in familiar surroundings. This is so much more interesting and adds more of your personality to the final result.
Wear something appropriate. The focus should be on your face, not your clothes. By "appropriate," I mean something not dated and not too trendy. I always ask myself, "what can I wear that I won't be embarrassed by ten years from now?" You might even want to make a few wardrobe changes during the shoot.
Take lots of photos. You are not looking for a posed photo. You want something more natural, where your personality is fully expressed. The more photos you take, the more likely you will find ones that work. A good photographer can take a couple of hundred photos (sometimes more) in an hour.
Look into the lens. You want to make a personal connection. This is really no different than meeting someone for the first time—look directly into their eyes. The eyes truly are "the window to the soul." One exception is photos of you speaking or performing. However, these aren't technically headshots.
Smile—with your whole face. I'm not talking about one of those big, cheesy, smiles where you force yourself to hold the smile about two seconds longer than you are comfortable. I'm talking about a natural smile with your mouth and your eyes. You want to look likable. This is more important than looking professional—whatever that is.
Crop the photo tightly. We don't need to see your whole body or even your upper torso. We want to focus on your face. While you're at it, ask the photographer to blur the background slightly (photographers call this "bokeh"). This will emphasize your face even more.
Pick one main photo. Use this on your products, your website, and as an avatar on all your social media profiles. You want a consistent brand impression. You can also pick a few alternatives, so that your strategic partners have a few options. I do this on a special Promotional Materials page. One someone needs a photo, I direct them there.
These are not absolute rules; they are merely suggestions. You can violate these so long as you are doing it for a specific purpose.
Finally, it is a good idea to get your headshots re-done every few years. Nothing is quite as jarring as meeting someone who looks ten years older than their photograph.
Question: Do you have a good headshot? If not, what do you need to do first? You can leave a comment by
clicking here
.