A few weeks ago, I had the privilege of speaking at John Maxwell's first-ever publishing conference, "A Day About Books." We had almost 800 people in attendance. Numerous people told me it was the best writing conference they had ever attended. If you weren't able to join us, I have some great news. (More about that in a minute.)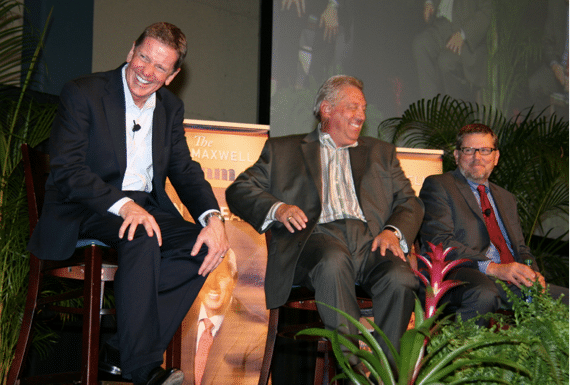 Here's what we covered:
John Maxwell spoke on how to get a big idea for your next book. He then shared his own writing journey and the exact process that has enabled him to write 73 books and sell more than 24 million copies. I personally took pages of notes.
Charlie Wetzel, John's long-time collaborator, shared how he and John work together to hone and polish every book, how they engineer it from the beginning with the marketing in mind, and what you need to consider if you want to work with a writer.
I talked about why you need a platform if you are going to succeed as an author and then laid out my five-step formula for building one, based on my experience in building my own platform. I shared how I used these exact principles to get my new book on the New York Times, Wall Street Journal, and USA Today bestseller lists.
We concluded the day with a Q&A with the entire audience. John, Charlie, and I answered as many questions as we could squeeze in. We discussed every aspect of publishing, from the psychological challenges we all face in creating our art to the pros and cons of self-publishing.
As I mentioned at the first of this e-mail, I have some great news. John's team recorded every minute of this conference on video. And now they are making it available to you—for a limited time.
You can secure your virtual seat now to enjoy every minute of this remarkable conference:
It's unedited … in its entirety—just like you were with us in West Palm Beach.
Includes a PDF workbook from the event to follow along with John.
Gives you access for a full 30 days. You can watch it as many times as you want.
You can find out more by CLICKING HERE. Don't miss this unique opportunity. This is a limited-time offer and it is a rare chance to learn from those who have spent their careers writing and publishing books.
(Please share this with other aspiring authors you think could benefit from this conference.)