I'm tired of the relentless torrent of bad news coming from the media. I feel like I am stuck in a recession version of Ground Hog Day. The names and places change with each story, but underneath the veneer, it's the same story-line: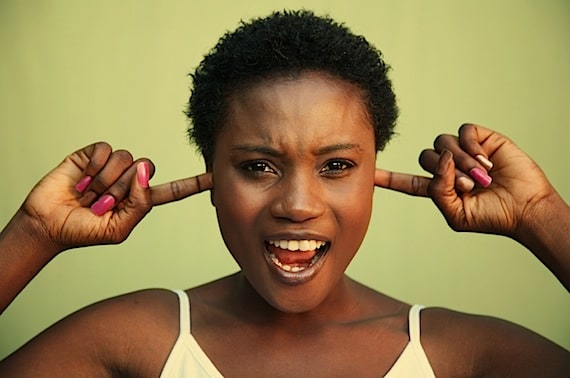 Photo courtesy of ©iStockphoto.com/bloodstone
"We're in a severe recession."
"It's the worst economic downturn since the Great Depression."
"It's going to get worse before it gets better."
"There's very little you can do about it."
I don't know about you, but this is not having a healthy impact on my psyche. Last night, after waking up again at 3:30 in the morning, I thought, Enough is enough. I don't need the additional worry and fear that this is creating. It's time to turn off the news.
I'm not sticking my head in the sand. I understand that we have a significant economic problem. But, in my opinion, the news media are exacerbating this problem with their reporting. They are systematically undermining consumer confidence. This is a case where reporting the news is actually causing the news.
The truth is that I can't fix the global economy. As a result, the bad economic news is a waste of my time and energy. I need to be focused on what I can do to improve the performance of my own company and our industry. This means focusing on the future and forgetting the immediate past.
Therefore, effective immediately, I am taking the following four actions:
I am stopping my morning habit of reading online editions of the daily news, including The New York Times, The Wall Street Journal, USA Today, the Tennessean and, especially, Drudge. (Note: I didn't link to these publications on purpose.)
I am removing any news-related feeds from Google Reader. I will continue to keep up with publishing and technology industry news, as well as my favorite bloggers. This more directly affects me.
I am going to stop watching the Today Show, which I usually watch while I am getting ready for work. I am also going to leave the TV off in the evening. I usually have Fox News on in the background, but I'm going to play music instead.
I am going to stop checking the stock market during the day. The market is volatile, so what? Do I really need to ride it up and down? I don't think so. It's going to do whatever it's going to do.
I figure that if some big story happens I need to know, someone will tell me. In the meantime, I have more important things to do.
Question: How about you? Are you as tired of the news media as I am?