Hi, I'm Michael Hyatt. I am the co-author of Living Forward: A Proven Plan to Stop Drifting and Get the Life You Want along with my good friend Daniel Harkavy. It is a Wall Street Journal, USA Today, and Publishers Weekly best seller. In the book, we discuss the importance of creating a life plan and how to do it.
I am also the author of Platform: Get Noticed in a Noisy World. It is a New York Times, Wall Street Journal, and USA Today best seller. It provides step-by-step guidance on how to gain visibility online for your product, service, or cause.
I am the founder of 5 Days to Your Best Year Ever,™ Platform University®, and Get Published. You can find all my products here. I have been blogging here since 2004.
My Media Appearances
Recently, I have been featured in the following articles:
My Content
For years, I have had people write in and refer to me as their virtual mentor. I finally decided to own that role and be intentional about it. My mission is to help high achievers win at work and succeed at life.
To that end, I write on personal development, leadership, productivity, and public influence. On occasion, I write about stuff that doesn't fit neatly into one of these categories. You can find out more on my Start Here page.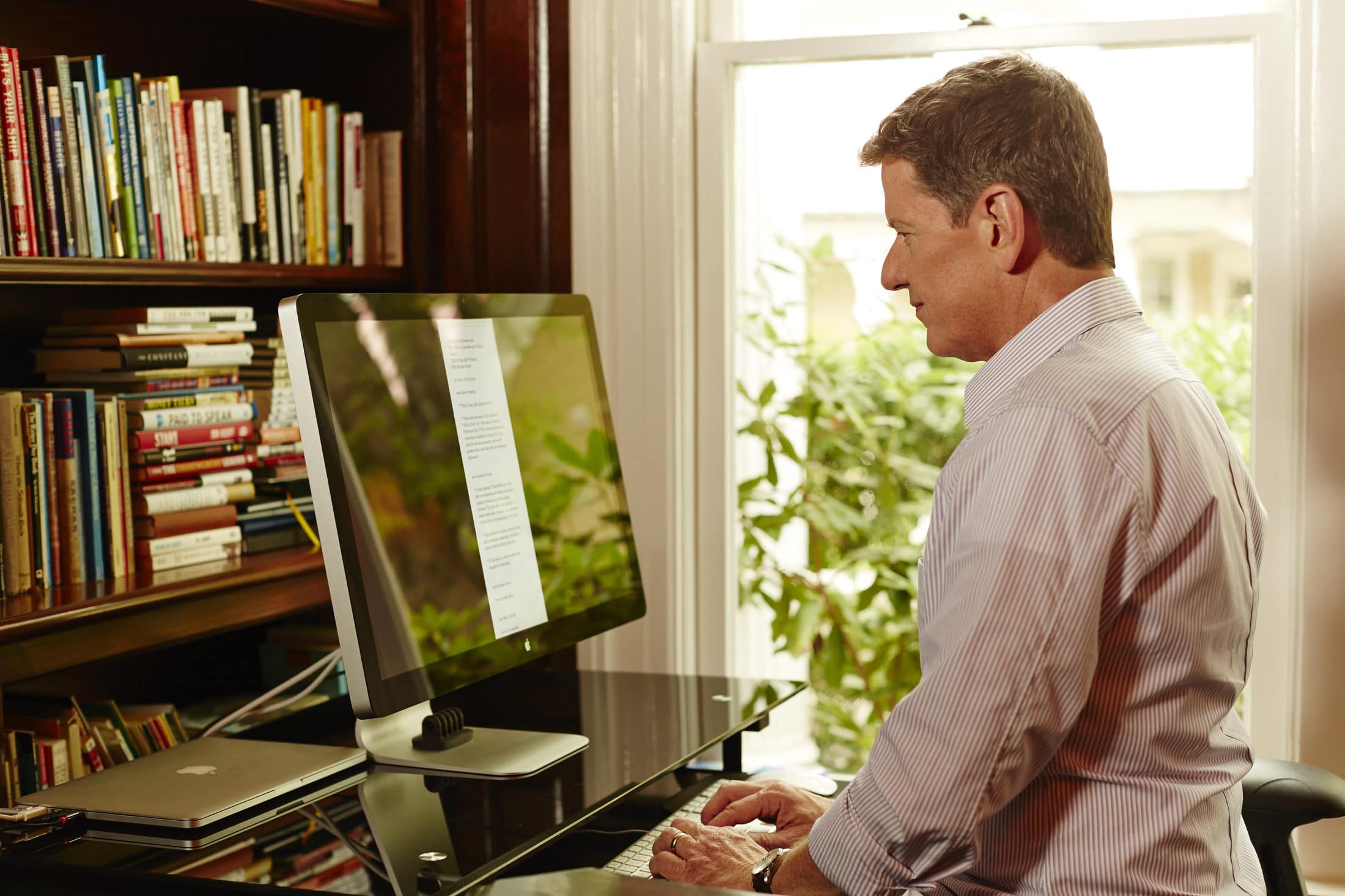 I also have a weekly podcast called, "This Is Your Life" which is co-hosted by Michele Cushatt. We cover similar topics as those on the blog. You can watch it on video or listen to it on audio. The show is consistently ranked in the top twenty of iTunes' Business category.
My goal is to create insightful, relevant content that you can put to work in your personal and professional life. If you consider yourself an achiever—someone who wants more out of life—then this blog is for you.
I typically post three times a week, occasionally more. To make sure you don't miss my newest posts, you can subscribe via e-mail. It's quick, easy, and you can unsubscribe at any time.
My Biography
I am the former Chairman and CEO of Thomas Nelson Publishers, the seventh largest trade book publishing company in the U.S. I have worked in the book publishing industry for most of my career.
I began at Word Publishing while a student at Baylor University, where I majored in philosophy. I worked at Word for a total of six years. In addition to serving as Vice President of Marketing at Thomas Nelson in the mid-80s, I also started my own publishing company, Wolgemuth & Hyatt, with my partner Robert Wolgemuth in 1986. Word eventually acquired our company in 1992.
I was a successful literary agent from 1992 until early 1998. However, I really missed the world of corporate publishing. As a result, I rejoined Thomas Nelson in 1998. I worked in a variety of roles in both divisional and corporate management.
I was CEO from August 2005 to April 2011, when I was succeeded by Mark Schoenwald. I was Chairman from August 2006 until the company was acquired by HarperCollins in July 2012. Since that time, I have run my own company, Michael Hyatt & Company. We are a multi-million dollar online training company.
I have also written eight books, two of which landed on the New York Times bestseller list. My newest book, Living Forward: A Proven Plan to Stop Drifting and Get the Life You Want, is on the subject of life planning. I wrote it with my friend, Daniel Harkavy, Founder, CEO, and Executive Coach of Building Champions.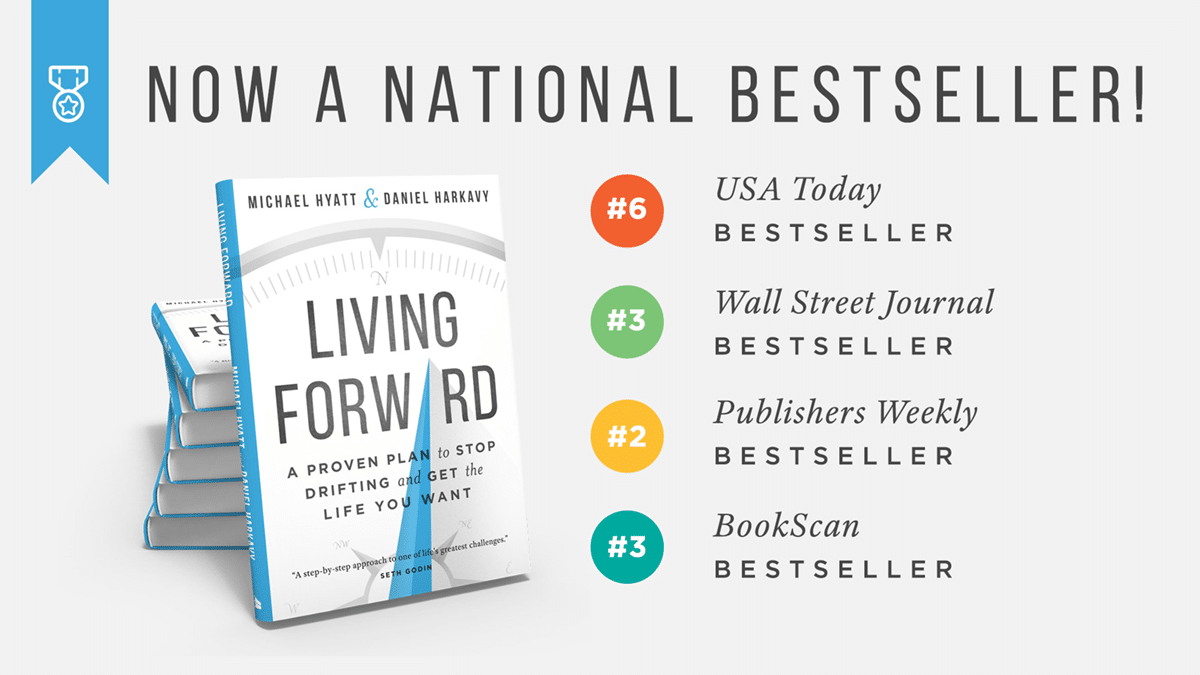 My Family
I have been married to my wife, Gail (follow her on Twitter), for thirty-eight years. We have five daughters, five grandsons, and three granddaughters. We live outside of Nashville, Tennessee.
In my free time, I enjoy reading, photography, fishing, and golfing. I am a member of St. Ignatius Orthodox Church in Franklin, Tennessee, where I have served as a deacon for twenty-nine years.
My Contact Information
You can contact me via e-mail or follow me on Twitter or Facebook.
Please note: I do not personally review book proposals or recommend specific literary agents.
My Colophon
My blog is built on WordPress (self-hosted). I use the Get Noticed! Theme,™ a premium WordPress theme Andrew Buckman and I developed from the ground up. It is specifically designed for anyone wanting to build a personal brand. This includes authors, comedians, speakers, pastors, and corporate executives.
My blog was designed by Brandon Triola, who does all my design work. He used Adobe Text Pro for the body font, Bebas for the titles and subheads, and Helvetica Neue for the sidebar text. Jeremy Cowart took most of my photos.
For blog hosting, I recommend BlueHost. It is easy-to-use, reliable, and inexpensive. It also has superb, 24-7 support. It is the only hosting service I personally recommend.