My monthly blog traffic is up 164 percent over the same month last year. Mindy, my advertising director, is pressuring me to raise my rates, to bring them more in line with the market.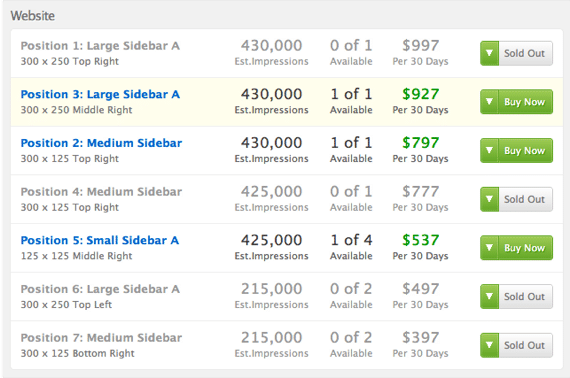 Click on above image to purchase an ad
I told her that I wanted to wait until May 1st. I want to give you, my faithful reader, an opportunity to get more than double the impressions at the same old price.
But you must act now: This will be the last time you can get this kind of exposure at these prices. I only have a few available slots, and they will sell out quickly.
My audience is demographically unique: more educated, more affluent, and more engaged than the average citizen. (You can read the specifics in my 2012 Advertising Kit.) If this is the audience you want to reach, you've come to the right place.
Though I am highly selective, I also offer sponsored posts to a limited number of qualified companies. If you have an idea, please email Mindy directly. If you are interested in a long-term partnership, she can craft a proposal to meet your goals and budget.
Interested? You can purchase an ad here. If you need an ad designed, check out RightBanners! or Web Ad Banner Design. We look forward to serving you.