My wife, Gail, loves to walk outdoors. She likes the fresh air. The scenery. The sense of connecting with God's creation. For her, it is all about the process of walking.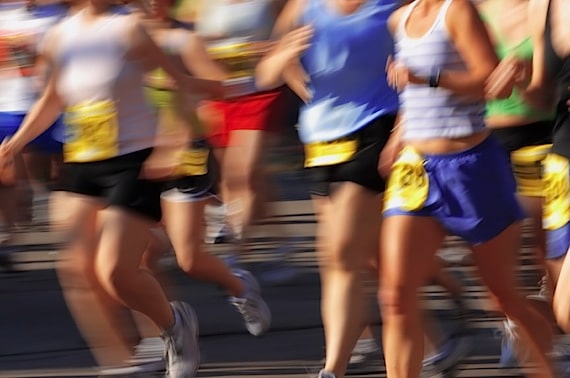 Photo courtesy of ©iStockphoto.com/soupstock
Not me. I'm all about the destination—or the results. This isn't necessarily better. In fact, it's probably not. On the Strengths Finder test, "Achiever" is my number one strength. Unless I have a concrete goal, the process doesn't mean much. (I apologize to my "Relator" friends.)
So, to be consistent at exercise, I need a goal. And, for me, the bigger the better.
So, at the urging of a couple of friends, I have decided to run the Country Music Half Marathon on April 28. This will be a challenge. I am currently running about 20–25 miles a week. Still, I have never run anything longer than about six miles. But I have 15 weeks to get ready. I figure that is plenty of time. (Said like a true first-timer!)
Because misery loves company—and because I love working with a team—I'd like to invite you to join me. That's right YOU. Not some other guy or gal reading this post, but you. Maybe you can't run it all (it's 13.1 miles), but you can walk it. That's just as good. You really don't have an excuse. Even people in wheel chairs will be participating!
The Country Music Half Marathon looks truly unique. The event features 50 live bands playing along the course and 25 high school cheerleading squads. (You gotta love Nashville.) It will also feature a post-run concert "featuring one of country music's name acts." It costs $75.00 to register for the half-marathon and $90 for the full marathon.
If you want to participate, I encourage you to go public with your commitment. Register your resolve in the comments section below. You can run either a half-marathon or a full marathon. But you must register soon, because they are only allowing 18,000 participants to run in the half-marathon. They expect to sell out.
And, if you are a Thomas Nelson employee, I've got an offer you can't refuse. First, go ahead and register for the race. Next, notify Suzanne Thompson that you have done so. I have asked her to serve as our official team leader. We will then give you an official "Thomas Nelson Dragon Slayer" t-shirt. Here's the cool part. If you complete at least the half-marathon—even if you only walk—you will receive the following:
Reimbursement for your registration fee.
A $100 gift card to The Mirror Restaurant (my new favorite)
Official public recognition at the May "All Employee Meeting"
Why am I doing this? I need the accountability and the encouragement. And, I believe you can profit from it, too. Plus, I believe that if it motivates you to workout on a consistent basis, you will be a more productive, happy employee.
Question: So, what do you say? Will you come run with me?