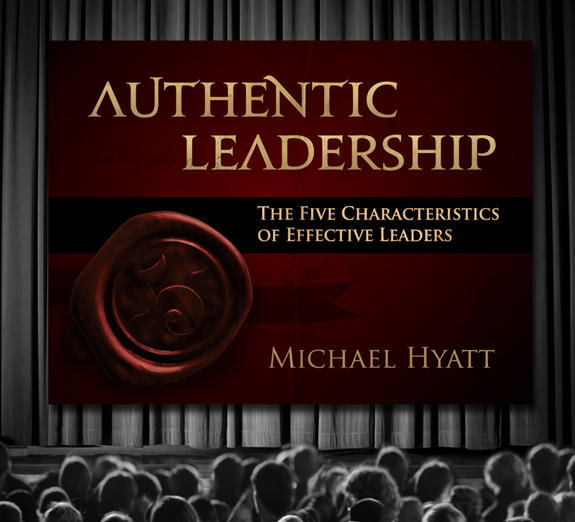 Quick Summary
Too often, leadership gets reduced to mere influence. While this is important, real leadership—leadership that creates personal and organizational leverage—is much more. In this presentation, I share the five characteristics of effective leaders. These mark those who leave a lasting legacy.
Presentation Outline
Using examples from my own experience as well as relevant case studies I explain that effective leaders share five characteristics:
| | |
| --- | --- |
| | 1. Authentic leaders possess insight. Sometimes we think of this as vision. While this is important, leaders need more. They also need wisdom—the ability to see issues from a broader perspective, understand the principles involved, and recognize the best course of action for all concerned. |
| | 2. Authentic leaders demonstrate initiative. They don't sit on the sidelines, waiting until they have absolute certainty to act. Nor do they ask others to do what they are unwilling to do themselves. Instead, they go first, leading by example. They don't let fear hold them back. |
| | 3. Authentic leaders exude influence. The words influence and influenza come from the same root word. Real leaders are contagious. People "catch" what they have. People are drawn to their vision and their values. They are able to gather a following and move people to action. |
| | 4. Authentic leaders have impact. The world is changed because of their leadership. They are able to create real and lasting change. Unless something has shifted, they aren't leaders; they are only entertainers. Impact is the difference that separates real leaders form posers. |
| | 5. Authentic leaders manifest integrity. Adolf Hitler, Mao Zedong, and Josef Stalin all possessed insight, initiative, influence, and impact. Yet their lives were not integrated with the highest values. Integrity ultimately determines the quality of a person's impact—and their legacy. |
I conclude with an inspirational challenge. Stop waiting for this kind of leader to show up. Decide to become the leader you always wanted to follow.
Target Audience
Individuals and organizations who want to focus on becoming and developing strong, effective leaders. I have spoken on this topic to a wide array of industries—financial advisors, publishers, business consultants, retailers, small business associations, and churches.
Possible Formats
This presentation can be delivered as a keynote or workshop, ranging from 30–60 minutes long, depending on your needs. The ideal keynote length is 45 minutes.
Intended Outcomes
Audience members will be inspired to become better leaders, taking their knowledge, skills, and character to the next level.
Audience members will understand the five marks of authentic leadership and why each of these characteristics are essential to be effective.
Audience members will leave with practical, actionable steps they can implement immediately.
Topic Authority
I led Thomas Nelson Publishers, the seventh largest book publisher in the U.S., as the Chairman and CEO for more than six years. (He served in executive leadership at Thomas Nelson for fifteen years.)
I led the company through the Great Recession, going through two rounds of layoffs, slashing expenses, restructuring debt, and emerging as one of the fastest-growing, most profitable publishing companies in the world.
I also lead an enormous online tribe. My blog is the top leadership blog in the world, with more than 300,000 visitors a month. I have written more than 450 posts on the topic of leadership.
Other Presentations