With the publication of my new book last year, I introduced to you the importance of building a platform and shared a framework for doing so. It was an exciting time. The book hit the New York Times, USA Today, and Wall Street Journal bestseller lists.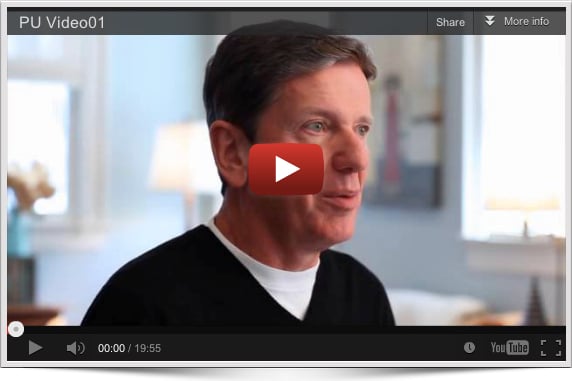 More meaningful to me, I received thousands of e-mails and social media messages from readers who were inspired to start building their platform. Evidently, my book created the possibility and pointed the way.
But that was just the beginning …
This year I want to provide even more help to those who are truly committed to growing their platform and impacting the world. I can't wait to share with you what we've created. We've been working hard for months on this project. We're just about ready to unveil it.
But first, I thought I'd share some of the backstory behind what really happened in the early years of building my platform—and how it grew to the point it is today with over 350,000 monthly readers.
To do that, we've created a three-part video series called, "Behind the Platform." I really think it will inspire you. Best of all, it's free! If you like it, you can opt-in to receive the other two videos. You are also welcome to share them with your friends.
In this first video, I talk about:
My early days in publishing and my love affair with books
How I accidentally started blogging and why the initial days didn't look very promising
What it was like to become the CEO of Thomas Nelson in 2005
My secret struggle with fear and self-doubt
The triple tsunami that threatened to tank my company—and our industry
How these very obstacles become the catalyst for changes we needed to make
How they also setup the career move I had always dreamed of making
A showdown with my board and a choice I needed to make
What really motivated me then—and what still motivates me today
And more …
As I said, you can watch the first video for free. (The other two are free too; you just have to opt-in.)
By the way, I usually ask you to comment here—and you can if you want. But I'd be grateful if you would leave me a comment under the video when you click over to watch it. Thanks.
Finally, I want to thank the team that has made the dream of Platform University come alive:
Thanks, guys! I love working with you.