A few weeks ago, we had Marcus Buckingham in to speak at our All Employee Meeting. He did a fantastic job. Because we are committed to building a strengths-based organization, we also gave a copy of his new book, The Truth About You, to each of our employees. I only wish someone had given me this message 30 years ago.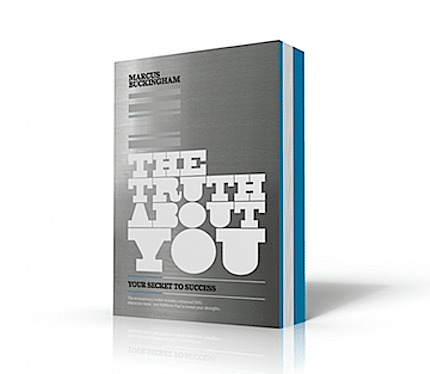 Note: If you are a blogger and want a copy of this book to review, please request a copy on our
Thomas Nelson Book Review Blogger
site. All you have to do is agree to read the book, write a 200-word review, and then post it online. Frankly, We don't care if your review is positive, negative, or somewhere in between, so long as you write and post your review. This offer is limited to the first 100 bloggers who respond.
The Truth About You is a simple but amazing book. Well, it's not exactly a book—it's an experience. The package contains a DVD with a 24-minute film, an enhanced CD-ROM, an interactive book, and a ReMemo Pad.The product is designed to help you differentiate between the kinds of activities that make you feel strong and energize you and the kinds of activities that make you feel weak and deplete you.
Marcus has a simple premise: your time and energy is better spent expressing your strengths than fixing your weaknesses. Why? Because no matter how hard you try—and he provides the evidence to prove it—you will only be able to marginally improve your weaknesses. You will barely move the needle. You are working against the way you are designed.
On the other hand, if you focus on your strengths, you can make huge strides and see significant improvement. Why? Because you are cooperating with the way you were designed and building upon your God-given gifts. This sounds simple in theory, right? The trouble comes in trying to identify our strengths.
This is where the ReMemo Pad comes in. Marcus has you spend a week, writing down the specific activities that you love—the ones that you anticipate, where time seems to fly, and leave you feeling strong at the end. He also has you write down the specific activities that you loathe—the ones you dread, where times seems to crawl, and leave you feeling weak at the end.
All in all, it is a hugely helpful exercise. In fact, knowing your strengths is probably the single most competitive advantage you could have. No one can be better at being you than you.
By the way, we have posted a video overview of the book on YouTube.
Question: What makes you feel strong? What would be possible if you could focus, say, 60–70% of your time on your strengths?