Have you ever wondered what it would take to get noticed by the "big boss?" To get promoted? To get a raise? What do I need to consistently do to achieve professional advancement?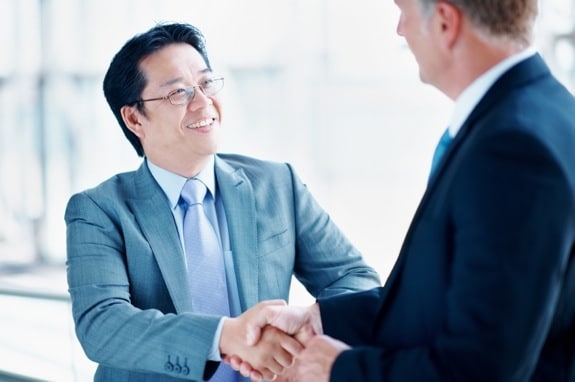 Photo courtesy of ©iStockphoto.com/kupicoo
We often overanalyze and forget to stick to fundamental principles that have worked for years. Let's keep the answer easy and simple by concentrating on "The Three C's of Professional Growth: Competency, Commitment, and Courtesy."
Are you competent? I like this definition for Competent: "The ability to consistently perform activities to the standards required for the job you are in or the job you desire."

Research shows that basic competencies will often advance your career more than your IQ! Focus on your strengths.

Are you gifted in organizing, research, tech, or simply working well with people?
Are you willing to learn to raise your level of competence?
Are you becoming more educated in your area, finding ways to prove to your boss that you are very valuable in your current position but hungry for more responsibility?

It's not always about being exceptional. Great leaders know that there is great value in being consistently competent.

Are you committed? Have you ever known someone who changes jobs often? Each time you get together for lunch you are hearing how he was "going nowhere" at his old job and the work was "not his cup of tea." I wonder how many people were close to advancement but left to early. People change jobs at alarming rates.

Good leaders notice commitment. They do not want to see an employee who is "in" one day and "out" the next.

Do your co-workers always hear you talking about putting your resume out?
Do they see you searching the internet for new opportunities?
Do they hear you talking about how excited you are about where the company is going and how you could see yourself with this group for a long time?

Leaders like to promote from within, especially those that have shown they are "all in."

Are you courteous? No one likes a person who is rude. It's amazing today how many employees lack common manners. This can often cost a company profits and potential or repeat customers.

How you treat people is vital, not only customers but also fellow employees. Simple things like giving your full attention, knocking on a door before entering, asking before borrowing or taking, using a calm voice when there is a problem, can go a long way.

I know when I go into stores, I always appreciate it when the sales person is friendly, honest, and treats me like someone they hope will consistently return. Guess what, I do!

Nothing will put you in the "dog house" faster than seeing you treat a customer or co-worker in a rude way. On the other hand, consistently treating people with courtesy could be a step toward the next level.
The Three C's: Competency, Commitment, and Courtesy are three things that upper management will take notice of and can put you on the path to career advancement.
Question: On which of these do you need to focus to take your career to the next level
? You can leave a comment by
clicking here
.