Today I announced a few changes in our leadership structure. These changes are designed to better leverage my strengths and also make our team more nimble and competitive in the current economy.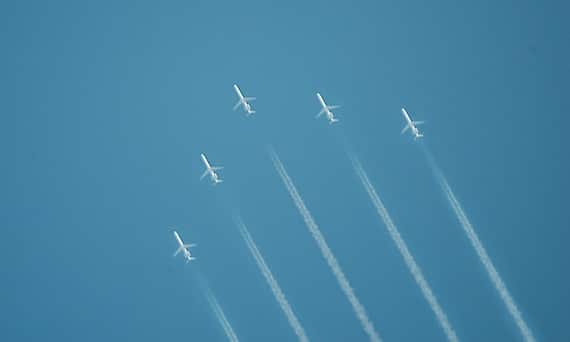 Photo courtesy of ©iStockphoto.com/binabina
As Thomas Nelson's Chief Executive Officer, I will now focus on the three areas where my team collectively agrees I add the most value:
Vision and strategy;
Author relations and product development; and
External communications.
All three of these aspects of our business totally energize me. In order to focus on them, my direct reports will be reduced from nine to five:
Mark Schoenwald has been promoted to the position of President and Chief Operating Officer. He will continue to report to me. For the last four years, Mark has served as Executive Vice President and Chief Sales Officer. During this time, I have witnessed the development of a great leader. Mark has an amazing ability to "cut to the chase" and get everyone working together on a common goal.

In addition to sales, he will now also be responsible for all of publishing. This will provide tighter integration between these two functions, with a common set of metrics and accountabilities. This is something that is critical in order to navigate the rough seas we find ourselves in with this economy.

With this change Tami Heim will step down from her position as Executive Vice President and Chief Publishing Officer, and will be leaving the company. She is a close friend and has been an important part of our leadership team. Tami has contributed in innumerable ways and led with wisdom, grace, and professionalism. She will be sorely missed.

HR, Legal, and all back-office Operations, which previously reported to me, will report to Stuart Bitting, our Executive Vice President and Chief Financial Officer. He will continue to report to me.
Mary Graham, our Executive Vice President and Chief Live Events Officer will continue to report to me. She is responsible for our Women of Faith and Revolve brands.
Lindsey Nobles, my Communications Director, and Vicki Parr, my Executive Assistant will continue to report to me.
We are also doing some consolidation under Mark to better balance his workload:
Gary Davidson will continue in his role as Senior Vice President, Christian Retail Sales/Ministry Development Group. This represents roughly half of our publishing sales business.
We are promoting Sally Hofmann to the role of Senior Vice President, General Markets. Sally has been our VP of Specialty Sales and has done a superb job. Now, in addition to Specialty Sales, she will oversee ABA, Mass Market, Export, Custom, and Remainder Sales. Together, this represents the other half of our business.
Brian Hampton, who leads our corporate brands division, will report to David Moberg, Senior Vice President of Nonfiction. This will consolidate all of our non-fiction publishing under one person. David will in turn report to Mark, as will Wayne Hastings, Senior Vice President of Bibles, Reference, & Curriculum; Allen Arnold, Senior Vice President of Fiction; Tod Shuttleworth, Senior Vice President of Specialty Publishing; and Gabe Wicks, VP of Design and Multi-Media.
This structure will free me up to be more directly involved in working with our authors to create the most compelling products and marketing possible. Mark will handle the day-to-day aspects of publishing (e.g., analysis, personnel, schedules, budgets, etc.). I will be on the point for the creative aspects of the business.
This is a bittersweet moment. On the one hand, I am sad to be losing Tami. However, I am very excited about the opportunities these organizational changes make possible for our future. With even better products and a closer alignment between sales and publishing, we will be better able to meet the challenges we are facing in the marketplace. They will also position us to win big as the economy begins to recover.