This is part of the
Thomas Nelson Way Series
, an in-house curriculum for new employees. It is intended to be a "quick reference" for the things that are important to us. You can
click here
to see the introduction to the series and our thinking behind it.
Only the consciousness of a purpose that is mightier than any man and worthy of all men can fortify, inspire, and compose the souls of men.
Every organization has a purpose. It may be clear or vague. It may conscious or unconscious. It may be written or unwritten. Regardless, no organization is ever formed—or continues to exist—without some sort of purpose.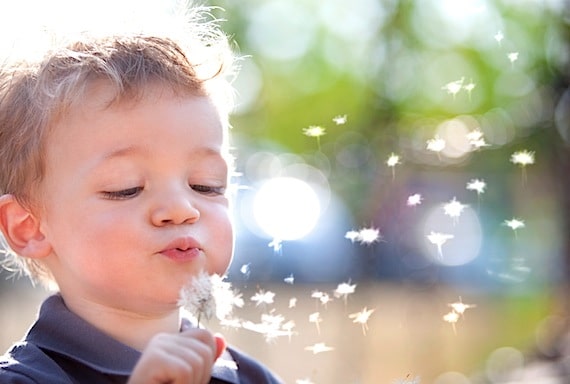 Photo courtesy of ©iStockphoto.com/ZoneCreative
Eventually, many organizations create a purpose statement. Some are specific and inspiring. For example, Google's is "to organize the world's information and make it universally accessible and useful."
Some are vague and uninspiring. For example, "our mission is to enhance shareholder value." I doubt seriously that this ever got anyone excited or inspired greater commitment to the organization. Most people want to know that their work is accomplishing something beyond making money for the company's shareholders.
At Thomas Nelson, we believe that we exist to inspire the world. We believe that the world desperately needs inspiration—the right kind of inspiration—and that we are a conduit for change.
To make this personal and memorable, we have reduced this to a slogan: "We inspire the world." Here's how we understand each phrase of this statement.
"We"
The pronoun "we" emphasizes our commitment to teamwork. We cannot accomplish God's purpose for our company on our own. It takes more than a handful of star performers. It takes all of us, collectively working together, each employing our unique gifts, to fulfill our calling.
"Inspire"
According to the dictionary, "inspire" means
1. To affect or guide; 2. To fill with enlivening or exalting emotion; 3. To be the cause or source of; bring about."
All of these meanings are relevant to our purpose as a company:
First, we want our products—books, videos, and conferences—to affect people. We are not in the business of merely entertaining our audiences or "tickling their ears." Instead, we want our products to have a positive impact on consumers. In addition, we live in a day when people are desperate for direction and advice. As a result, we want our products to provide practical guidance.
Second, we want our products to have a positive emotional impact. Emotions are not something to disparage or disregard. They can be the very thing that provide the impetus for action. Inspired emotions can lead to noble actions. We want to intentionally stimulate (though not manipulate) those kinds of emotions through the products we produce.
Third, we want our products to be a source of real change, both in individuals and in our larger culture. Looking back over our lives, most of us recognize that real change frequently came about as a result of the books we read, the conferences we attended, or both. These types of products provide an opportunity to affect deep and lasting change.
It is interesting to note that the word inspire originally came from the Greek work theopneustos. It literally means "God-breathed" (Theos, God, and pneo, to breathe). This is particularly fitting for our company, since we acknowledge that God is the ultimate Source of inspiration. We want our products to be a means by which God breathes new life into His world.
"The World"
The world is the focus of our inspiration. While this work begins initially with the individual, it does not end there. Our goal is to inspire a chain reaction that ultimately influences the whole world. Our purpose will not be realized until our products are readily available and changing lives in every part of the world.