The first-ever Christian Book Expo (i.e., "CBE") began yesterday in Dallas Texas. I've decided that I will post my daily activities, so that you who can't attend can follow along vicariously. In case you missed it, I blogged about the details of this book festival a month ago.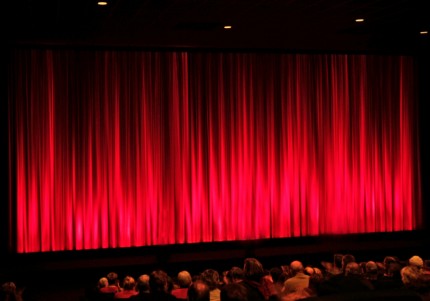 Yesterday morning started out early with the GPA Invitational Golf Tournament. This is an annual event designed to raise funds for the Global Publishing Alliance (i.e., "GPA"). We played at the beautiful Tour 18 golf course in Flower Mound, Texas, just outside of Dallas.
I played in a foursome with Max Lucado. The tournament was a scramble format, and the weather could not have been better. Our score was not that great, but we had a blast. Hanging out with Max is always such a treat.
We finished up with lunch and then I came back to my room to catch up on email. I showered and then Gail and I met Mary Graham, who heads up Thomas Nelson's Live Events group, which includes Women of Faith and Revolve. Mary is one of our very favorite people in the world, and it was good to spend a little time together.
We then met Tami Heim, our Chief Publishing Officer, and Wayne Hastings, our Senior Vice President of Bibles, Reference, & Curriculum. We took a cab over to the Dallas Convention Center for the 2009 Christian Book Awards. This event used to be held in conjunction with the International Christian Retail Show (the event formerly known as "CBA"). This year ECPA decided to do it conjunction with CBE, since we are trying to get more visibility with the reading public.
We had a lovely dinner and then the program began. Books were nominated in six categories. We had five nominations overall. The winners were:
In addition, The ESV Study Bible from Crossway won the prestigious "Book of the Year" Award.
This was definitely the year for small presses. None of the big three—Thomas Nelson, Zondervan, or Tyndale—won any awards. Personally, I was glad to see the ESV Study Bible win. It is a superb product and it deserved the accolades. Lane Dennis, the publisher, is also a good friend, and someone for whom I have the utmost respect.
Gail and I got back to our hotel room at about 10:30, and fell into bed about midnight—after I worked on this post, of course.
Question: Are you planning to come to the Expo? It's not too late to register. You can do so on-the-spot at the Dallas Convention Center. Trust me: this is a show you don't want to miss, and it is open to the public.