I started journaling a little over a year ago. It has become a regular part of my morning ritual. It has helped me clarify my thinking, process my feelings, and make better decisions.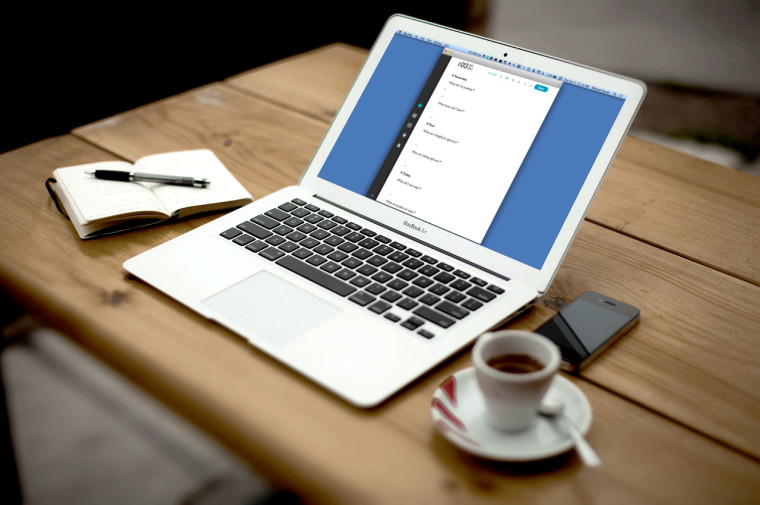 However, like most people, I struggled with consistency. I wanted to journal. I was convinced of the benefits. But I found myself blowing it off with increasing frequency.
Sound familiar?
Several months ago I stumbled onto something that solved the problem. Not one hundred percent of the time, but most of the time.
Honestly, I didn't think it was that big of a deal. It seemed too simple.
But I shared it with my wife, Gail, who was struggling with consistency herself. After successfully using it for a few weeks, she said, "Honey, you have got to blog about this."
Ever dreamed of launching your own self-hosted WordPress blog? It's easier than you think! Watch my
free, twenty-minute screencast
. I show you exactly how to do it, step-by-step. You don't need any technical knowledge. Click
here
to get started.
So here's what I shared with her: use a journaling template.
Not that earth-shattering, right? I didn't think so. I template almost everything I do.
I do this is so I don't have to constantly reinvent my workflows. I want to document the process and then improve it over time.
That's exactly what I have done with my journaling template. I have gone through several iterations of it, and I am sure I will go through more. It basically consists of seven questions broken down into three parts:
Yesterday
What did I do yesterday?

[I don't chronicle everything, of course. I just hit the highs and the lows—those activities or events I want to remember later.]

What lessons did I learn?

[I try to distill my experience down into a couple of lessons I want to remember. It's not what happens to us but what we *learn* from what happens to us.]
Now
What am I thankful for right now?

[I journal in the morning, and this is one practical way I can begin my day with a sense of abundance and gratitude.]

How am I feeling right now?

[Feelings aren't the be-all-end-all, but they are an important clue. In the past, I just ignored or suppressed my them. This gives me an opportunity to check in on myself.]
Today
What did I read today?

[I record a list of anything I've read since I last journaled, including Bible passages. Occasionally, I record a lesson or insight.]

What are my plans for today?

[I preview my schedule and my major tasks for the day, mostly to get focused on what needs to be done.]

What one thing must I accomplish today?

[I like to know the one thing I must get done, even if I don't accomplish anything else. This helps me prioritize.]
Note: The part in brackets above is simply for your benefit. It's not actually part of the template.
Currently, I am journaling in Day One. However, I have used Evernote and Scrivener. Any tool will work. It's largely a matter of personal preference.
To make it easy, I have the template in Typinator, a text expander that is one of my key productivity tools. I just type ~JE (as in "journal entry") and Typinator replaces that text with my template. Here's a quick, 73-second screencast to show you how this works.
If you want to copy and paste my template into your text expander or some other tool, you can download it here.
The advantage of using a template is that it gives me a track to run on. This is especially helpful on those mornings, when my brain is a little foggy or I don't particularly feel like writing. All I have to do is get started and then the process pretty much takes over.
Question: What keeps you from journaling on a regular basis? Do you think a template could help? You can leave a comment by clicking here.