The second you open the email, it's obvious. The sender is not happy with you. Not even a little bit. Something you or your company did or said provoked this valued customer to hammer out a blistering note of disapproval in which they threaten to transfer their allegiance (and their money) somewhere else. Usually to your arch-rival.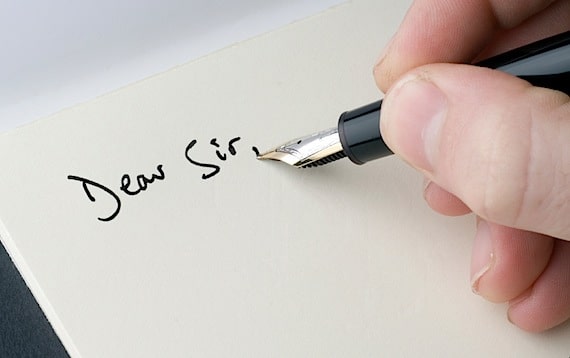 Photo courtesy of ©iStockphoto.com/RollingEarth
If you've been in a leadership position for longer than a day-and-a-half, there's no doubt you've read your fair share of these rants. It's part of the job. However, as my dad would say, "You can't control what people do to you, you can only control how you react to them."
So, how do you react?
Well, in my experience, many leaders handle these uncomfortable issues in one of two ways:
Arrogantly
Fearfully
The arrogant leader immediately brushes off the complaint, regardless of its validity, and then deletes the message. Really arrogant leaders will first send off a curt, defensive reply, and then hit the delete key.
A fearful leader, however, instantly apologizes for the error (even if there wasn't one), and then proceeds to make changes within the organization to prevent the offense (or non-offense) from ever happening again.
Honestly, I've operated both ways at times, and I'm guessing that you may have, too. Neither one is a healthy option—for the leader or for the company. So, here's a quick question I've decided to ask myself every time I open a "complaint-o-gram":
Is this person upset because we did something unexpected or because we did something inappropriate?
There's a big difference.
As a morning radio host for a Contemporary Christian radio station, I'm faced with this question all the time. Many of our listeners have very definitive expectations about what topics should and should not be discussed on the air. In fact, we're almost guaranteed to get an angry phone call or email if we bring up any of the following:
American Idol
Oprah
Michael Jackson
Teletubbies
Anything that may have taken place in Las Vegas
Each topic may be unexpected for some. However, it's certainly not inappropriate, given the context in which we are discussing it. Frankly, it's part of our mission as a morning show to address "pop-culture" topics from a Christian worldview.
Hello, delete key.
However, we recently broached a "family-planning" issue on the air. We cleverly (I thought) called it "v-day." At the time it seemed like we were being both relevant and tasteful. But after some reflection, and more than a handful of concerned listeners, it became clear that the line from unexpected to inappropriate had been crossed.
Hello, apologies.
As leaders, it's in our DNA to push the envelope sometimes. In order to move our companies and organizations forward, it's almost required. Naturally, complaints are going to come with change (especially if that change is perceived as "edgy"), and that's why it's so important to evaluate those complaints in the absence of arrogance and/or fear.
Arrogance can easily send your business careening down a path toward destruction, while fear can just as easily pull you off a road that would have led to sure-fire success.
Next time you see one of those scathing emails in your inbox, try asking yourself the "unexpected vs. inappropriate" question. Hopefully it will help you make a more informed decision on whether to hit "delete" or "reply."
And take it from me, if you reply, don't mention Las Vegas.
Question: Do you have an example where you have faced this dilemma?