Recently I received a correspondence from someone who felt I over-promoted my writing. Here's what the person wrote: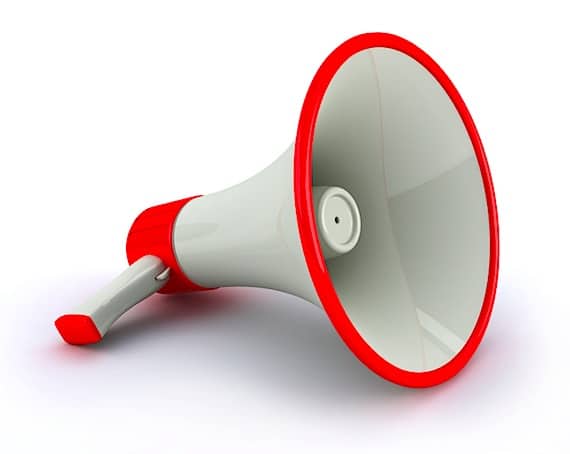 Photo courtesy of ©iStockphoto.com/MagnusJohansson
Please know that I think the world of you, your family, and your writing. But I am going to give you some carefully thought out advice. Here's as plain as I can make it.

Please stop touting your writing and your books. (Obviously I am speaking now of Facebook.) You've made it. You are already a very good writer of published prose, with a first-class publisher. There's no more need for self-promotion no matter how many 'like this' sort of comments you elicit. There comes a time when every very good writer has to step back with confidence and let his or her writing just speak for itself. You are at that point in my humble opinion.

You got a lot of book projects pent up inside of you. Go on with these projects and let the praise come from others, if your writing merits praise. It seems to me that you have a number of aspiring writers in your group of Facebook friends. Spend your time now touting their works, whatever they may be, or, better yet, note other writers and their works that touch your soul.
As one who takes in every email, as one who internalizes critique, these words sunk into me. It took me some time to think about what I would say in response. The following is most of what I did write back, with a little more added here for some of the things I wish I would've added as I read it in retrospect. Suffice to say, being an author in today's climate is not about resting on our laurels and waiting for readers.
My response:
Thanks for your kind words. I appreciate it.

First let me say that I spend a great deal of time helping authors, most of that free via informal mentoring, my aspiring writing blog, and at conferences when I meet with writers. I'm passionate about helping other writers succeed. And I love promoting others.

Early on in my career, I read this verse: "Let another praise you, and not your own mouth; A stranger, and not your own lips" (see Proverbs 27:2). I still believe in the power of that verse, and as Seth Godin points out in his excellent book Tribes, I've seen the value in folks promoting me as they've become zealous tribe members.

But. And there's always a but, isn't there? Unfortunately in this climate of publishing, I face pressure to personally promote. If you know me well, it's not my heart to toot my own horn, but the need to do it is a reality in this business.

It may appear like I've arrived, but financially this is not true. I wish I could just be discovered by osmosis, but that has not happened. It's a constant financial struggle to be a writer. (Most authors make about 80 cents a book.) And if I want to continue to do what God has uniquely gifted me to do, I need to sell books. Publishers won't take further risk with me if I don't.

With all the creativity involved in penning a book, the bottom line is the bottom line. Publishing is a business. And like it or not, I am a businesswoman. Just as a company who rarely believes in their product enough to promote it will ultimately face financial difficulty, a writer who neglects promotion will usually see decline—in sales, in offered contracts.

Of course there are exceptions. Some writers get discovered and become overnight successes. That's not the way God has chosen for me to walk. I'm the girl who walked through every hurdle. Laboring in obscurity for ten years (and 10,000 hours), learning how to write queries and proposals from scratch, networking at conferences, eventually landing an agent, writing proposals that didn't sell, eventually selling my first book. I'm thankful for that journey. Because of it, God's developed pluck and tenacity within me, and that helps me tackle promotion with vigor, yet still keeps me humble, knowing how hard it's been to get here.

Currently this is a season where I'm releasing probably the biggest book of my career, Thin Places, and this happens to be launch week, which is why you're seeing an uncanny amount of promotion on Facebook. It will certainly drop off next week and the following months, only to be ramped up again in May when another novel releases.

Starting last March and continuing to this May, I will have released four books, a lot to promote. That's just how the releases happened, and I don't anticipate I'll be seeing that many releases again in such a short period of time. But as someone who works in partnership with a publisher, I know they have expectations that I will promote my books. And I feel the responsibility to wear at least part of the marketing and PR hat.

The old model where a writer got to write and only the publisher promoted is no longer the case. The expectation is that you to actively market your books via speaking, social media, web presence, radio, TV, video, etc. Many times this is a fun process, though it does cut into writing time.

I do feel confident in my writing, very much so. And I do believe my stories have merit. But in this publishing environment where my book is one of tens of thousands, it's hard to get people to notice a new writer. I know it seems like I'm not new with eight books out there, but in the world of publishing I am. I am actively paying my dues.

I write in the mornings, accumulating my word count, and promote when I can. Evenings are reserved for my family. It's a full, busy life. Sure I wish I could rest from promoting, but unfortunately that's just not the reality of the business these days.

I do appreciate your words, especially the spirit in which you wrote them. But I did feel in this case I needed to push back a bit and show you a little bit about what most authors have to balance.

Warmly, Mary
Question: If you are a writer, do you feel this tension between writing and promoting? How do you deal with it?