As a leader, it seems that no matter what you do, a few people will find fault. Even if you were standing on a corner, handing out free money, someone would complain.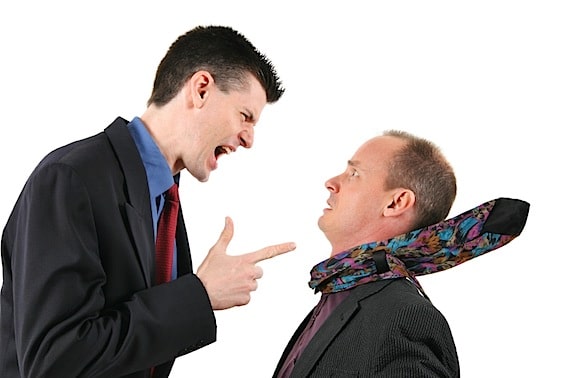 Photo courtesy of ©iStockphoto.com/Vasko
"What about the people that didn't know you were going to hand out free money? You're not being fair."
"You're not giving away enough to make a difference!"
"You're encouraging laziness!"
The list goes on.
Honestly, I used to resent these types of negative people. They sometimes still hurt my feelings—especially the ones that call my motives into question. But over the years my skin has gotten thicker. (No comments on my midriff area, please!)
However, I have come to the conclusion that nothing truly good goes unopposed. Jesus Himself said,
Blessed are you when they revile and persecute you, and say all kinds of evil against you falsely for My sake. Rejoice and be exceedingly glad, for great is your reward in heaven, for so they persecuted the prophets who were before you." (Matthew 5:11, 12)
But what if it's more than God merely allowing negative into our lives? What if he actually sends them? Before you dismiss this idea, consider two stories from the Bible.
The patriarch Joseph was ridiculed, kidnapped, and then sold into slavery by his own brothers. He was later falsely accused of attempting to seduce the wife of a high-ranking, Egyptian official. He spent several years in prison and was eventually vindicated.
He could have been very angry with his brothers. Years later, when he finally meets up with them again, he is in a position of tremendous power. He could easily have had his revenge. Instead, Joseph said to them,
Do not be afraid, for am I in the place of God? But as for you, you meant evil against me; but God meant it for good, in order to bring it about as it is this day, to save many people alive. Now therefore, do not be afraid; I will provide for you and your little ones." (Genesis 50:19–20)
Or consider King David, who was chased out of Jerusalem by his treasonous son, Absalom. If that weren't bad enough, a character named Shimei meets him on the road and starts throwing rocks at him. He curses the king and reminds him of all his sins. He says,
Come out! Come out! You bloodthirsty man, you rogue! The LORD has brought upon you all the blood of the house of Saul, in whose place you have reigned; and the LORD has delivered the kingdom into the hand of Absalom your son. So now you are caught in your own evil, because you are a bloodthirsty man!" (2 Samuel 16:7, 8)
Abishai, one of David's servants, said, "Why should this dead dog curse my lord the king? Please, let me go over and take off his head!" But note how David responded:
Let him alone, and let him curse; for so the LORD has ordered him. It may be that the LORD will look on my affliction, and that the LORD will repay me with good for his cursing this day." (2 Samuel 16:11, 12).
It's easy to resent negative people. But what if God has a deep and important purpose for sending them—something that He intends for our good because He truly loves us.
Question: What
possibility
is present when you encounter negative or difficult people that is not present at other times? You can leave a comment by
clicking here
.