I am mostly offline, attending a business conference. I have asked several bloggers to post in my absence. This is a guest post by Dr. Ann, who is a doctor, wife, and mom. You can visit her
blog
(which is syndicated on
Crosswalk
) or follow her on
Twitter
. If you want to guest post on this blog, check out the guidelines
here
.
The YMCA has a mission: to improve lives by strengthening spirit, mind and body. Coca Cola has a mission: to refresh the world. Star Trek even had a mission: to boldly go where no man has gone before!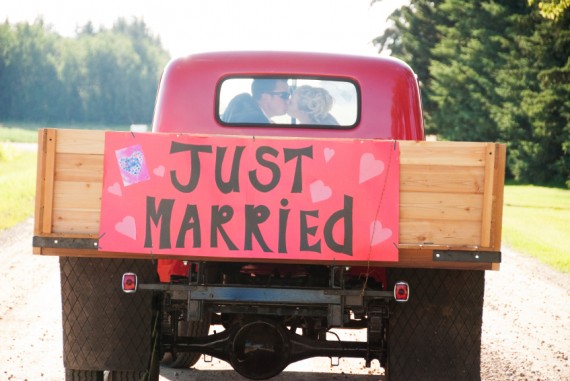 Photo courtesy of ©iStockphoto.com/LivingImages
What about you and me? Could we do with mission statement for our marriages? Yes, and here's why: Many of us enter into marriage somewhat blindly.
Perhaps we are full of passionate ideals and we feel that love alone will carry the day. But sooner or later, we realize that marriage is a much bigger deal than that.
To actualize love (I realize this doesn't sound romantic at all) requires intentionality, discipline, and focus. It is a lifetime's worth of work.
God has called us to this marriage commitment: minister to another by actively loving them, constantly look out for them, and make their best interests your best interests. We can get there with the help of a mission statement.
A marriage mission statement helps us to focus on how we want our marriage to bear fruit. Even when day-to-day living is mundane or difficult, a mission statement keeps our eyes focused on a greater prize. And it strengthens the teamwork between you and your spouse.
Here are three steps to making a marriage mission statement:
Identify your "big picture" mission. Ask, "What kind of spouse does God uniquely call me to be within my marriage?"

Example: "I feel God uniquely calls me to support my husband's gifts and career drive by being flexible about my own work for a season. This allows us to keep our marriage in balance while the kids are still at home."

Break this big picture mission into do-able chunks. Ask, "What can I do within the next two months to get closer to the big goal? What steps can I take within the next six months?

Example: "In the next two months, I will meet with three key colleagues and research viable ways to work in my current field from home. In the next six months, I will identify three enjoyable options. I'll also approach my current boss about working part-time or telecommuting from home."

Find another person to share your marriage mission with. Share your two-month and six-month goals with them. Offer to be an accountability partner for them as well. You'd be amazed at how much more on-task you are when you know someone expects you to show up!

Example: "I have two accountability partners. The first is my husband. The second is my closest friend and prayer partner. We meet over coffee monthly to discuss progress with my goals, and re-adjust if needed."
In a nutshell, love and marriage requires work. A friend of mine and fellow psychiatrist summed it up well when he told me: "I work to create my marriage every day."
It is an on-going journey. A marriage mission statement provides a valuable road map.
Question: Have you ever thought of making a marriage mission statement? What ideas come to mind? You can leave a comment by clicking here.