I recently interviewed social media strategist and Facebook expert Amy Porterfield about how to use Facebook to create massive engagement and build tribes. Her suggestions really got my wheels turning about what is possible, not just for my platform, but for yours, too.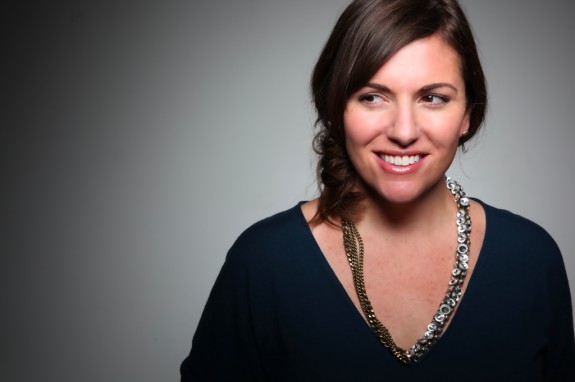 Now, full-disclosure, I'm a Facebook novice. Twitter has been my primary focus. But what I learned from Amy is that I've been underutilizing a major tool for connecting with my audience.
Can you blame me? Facebook is a mystery to most of us. It's always changing, and it's not clear what works or why. One of the most common questions I hear about Facebook is this: "What's the difference between a personal profile and a fan or business page?"
I can't answer that, but Amy can. In this short video, she explains it once and for all.
Amy answers many more key questions about using Facebook to reach your tribe. Most importantly, she gives you simple, practical strategies for how to use each one to maximize your reach, including:
The common mistake you should avoid if you are just starting out on Facebook
How your personal Facebook profile can become a trust-building asset for your platform or business
The magic of Facebook's new "Follow" feature, and how you can use it to double your exposure
The inside scoop on the mystifying Facebook algorithm
Whether you should convert your existing personal profile to a fan page, or just start from scratch
This is one of the most educational interviews I've ever done. If you enjoyed this part of my conversation with Amy, don't miss the rest of the exclusive, 45-minute interview at Platform University. Along with things mentioned above, Amy discusses:
How to engage strategically in different markets for maximum results
The two things you can do right now to create massive engagement
The simple strategy that will get you to 1,000 likes—fast!
Why and how to use Facebook ads
How to use Facebook as a lead-generating machine (this got me really excited!)
If you're not a member, check us out. I created Platform University to help you build your platform bigger and faster than you could on your own. Don't miss this opportunity to get the inspiration, training, and resources you need to succeed.
Question: What would like to understand better about Facebook? How are you using it now to build your tribe? Share your answer on Facebook, Twitter, or LinkedIn.