As a book mentor, I've read plenty of passionless prose. And as a fellow pilgrim, I've listened to many people who shyly look away when I ask them what their passion is. Why is that? I have a hunch that many of us have a hard time identifying our passion. Why? Several reasons: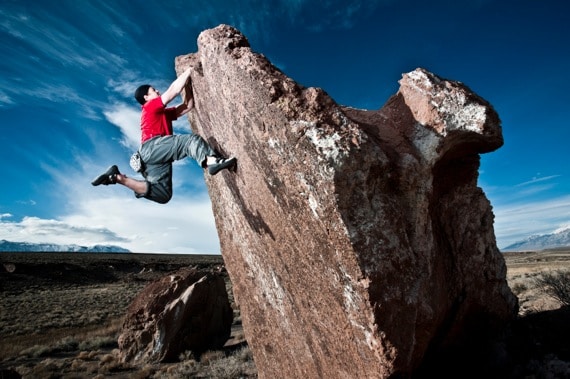 Photo courtesy of ©iStockphoto.com/vernonwiley
Our insecurities define us more than our hidden, suppressed dreams.
We are afraid to boast.
We see the vastness of the world and feel insignificant or overwhelmed to make a difference.

We feel it's selfish to become introspective.
We're extremely busy maintaining an overbooked life and don't have time to reconsider why we're working ourselves to death.
We think it's wrong to do what we love.
We feel the sting of rejection the last time we tried operating in our passion, and we've let that rejection scare us.
We are afraid if we identify it, we'll have to do something, to act on it (and that means risking failure).
Which excuses resonate with you? Why?
I don't write this to impugn, though. I write this to entice and instruct. You can find your passion. In fact, you will find it. Here are three simple steps.
Where does need and joy collide? Theologian Frederick Buechner wrote this: "Vocation is where our greatest passion meets the world's greatest need." I would add to that: our ministry is the intersection of our passion and the world's greatest need. One way to determine your passion, though, is discovering what you believe to be the world's greatest need. The passion flows from that.

For instance, I believe the world's greatest need is to heal from the past to live freely today. My passion is to write in such a way that I can help people live free.

So, what is the world's greatest need, according to you? What you hope to do about that gets at your passion.

Do the three-movie exercise. One of the favorite things I do with groups is to do this exercise I learned about on a writer's loop. Without thinking too much, list your three favorite movies. Here are three of mine:

Star Wars
Lord of the Rings
To Kill a Mockingbird

Now, examine those three movies and determine the common thread that runs through each.

Mine? Outcasts who overcome their past to absolutely change the world.

This statement closely resembles (if not mimics) your passion in this life. Try it. You'll be stunned at how closely the thread hints at your passion. I'd love for you to share your three movies and the common thread in the comments below.

Ask others about "one thing." When I struggled to find my passion, I knew I was too close to myself to identify it. So I emailed several of my friends and posted on my Facebook wall this question: "What is my one thing?"

Though I received tons of responses (thankfully), I was surprised at how very similar the responses were. I know this might seem awkward or self-serving, but I found that people were much more open to my request than I initially believed they would be. And they were entirely insightful. Take a risk and ask. What can it hurt?

Your "one thing" answers will strongly indicate your passion.
A final thought: Once you've identified your passion, you can begin to reorient your life around it. You can make difficult decisions in order to do the thing God has uniquely created you to do. Just think of how the Kingdom of God would explode if we dared to live from our passion!
Question: Based on the above, how would you define your passion? You can leave a comment by
clicking here
.